He was a world symbol of conservation. His love-life read like a soap opera. But if you're still wondering what's the big deal about the death of one giant tortoise; read on.
On June 24th, Lonesome George was found dead in his corral at the Galapagos Tortoise Breeding Centre by his long-time caretaker of forty years.
His loss was felt across the world, as it marked the extinction of the Pinta species of giant tortoise.
George, who was thought to be mid-life at around 100, was one of the rarest creatures in the world. The cause of death will not be known until after a necropsy.
If only those whalers, fur sealers and explorers – including Darwin apparently – had an ounce of willpower, George and his giant tortoise sub-species might still be happily lumbering along on Pinta Island.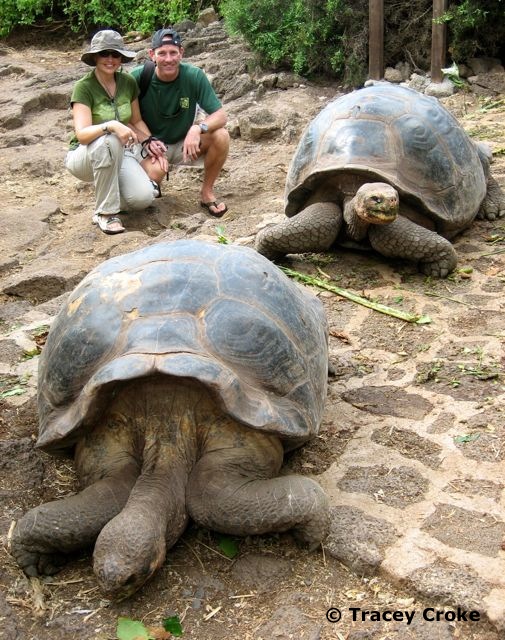 George and his kin were so delicious, easy to catch, trouble free to keep and transport around the seas, that even the specimens which were taken for scientific purposes didn't survive the captain's table. It explains why a Pinta mate for George couldn't be found in the World's zoos.
George was special because the Pinta tortoise was thought to be extinct until in 1971, József Vágvölgyi, a Hungarian scientist studying snails on Pinta found George.
It was the start of a love saga which sent scientists on an international quest to find a mate for him. The Ecuadorian Government went to extraordinary lengths to align science, conservation expertise, and political will for George's cause but the search was fruitless and George remained the last lonesome specimen.
Two females thought to be closest to George's sub species kept him company. New hopes were raised and dashed when, after a long 15-year wait, copulation occurred and one of the females produced eggs that sadly didn't hatch.
George's memorial fund will help protection work to continue on one of the most unique, scientifically important, and biologically outstanding areas on earth. (UNESCO)
Separated from the continent, the native plant and animals species of the Galapagos evolved and thrived in a world with few predators. The species that established themselves on the archipelago underwent radical changes to cope with the unique environment, developing extraordinary features and forming new species found nowhere else on the planet.
Since the discovery of Galapagos in 1535, humans have brought alien species to the islands, either intentionally or accidentally.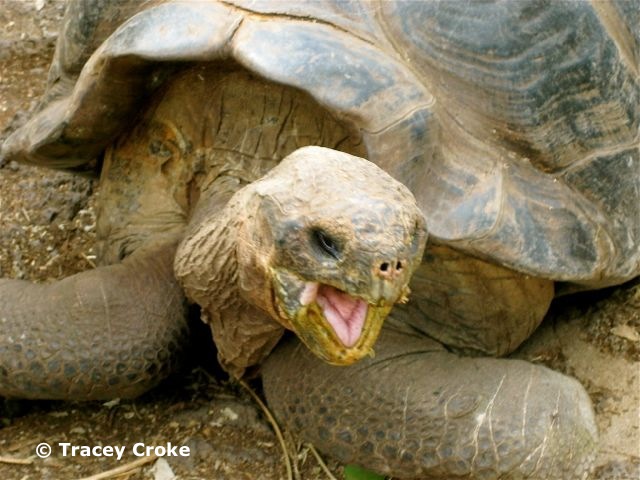 The good news is that, due to the islands' remoteness, 95% of the archipelago's native species remain intact today, but the battle to protect them continues.
The legacy of a special tortoise, whose story has touched the hearts of people around the globe, will live on in the large-scale tortoise restoration programs to be conducted in Galapagos over the next 10 years as Johannah Barry, President of Galapagos Conservancy explained:
We cannot and will not lose another species in Galapagos. Our efforts will be directed at species enhancement, recovery, and restoration. What we do, we do for him and for all the creatures that inhabit this extraordinary place.
As I pay my final respects to George, I'm reminded the fate of all living things on earth is in human hands. That statement was engraved on a plaque outside George's corral home. His fluke survival was the living weight behind the message and it's why his death is a gigantic, big deal.
Rest in peace George. It was an honour to meet you.
Long live the Galapagos.