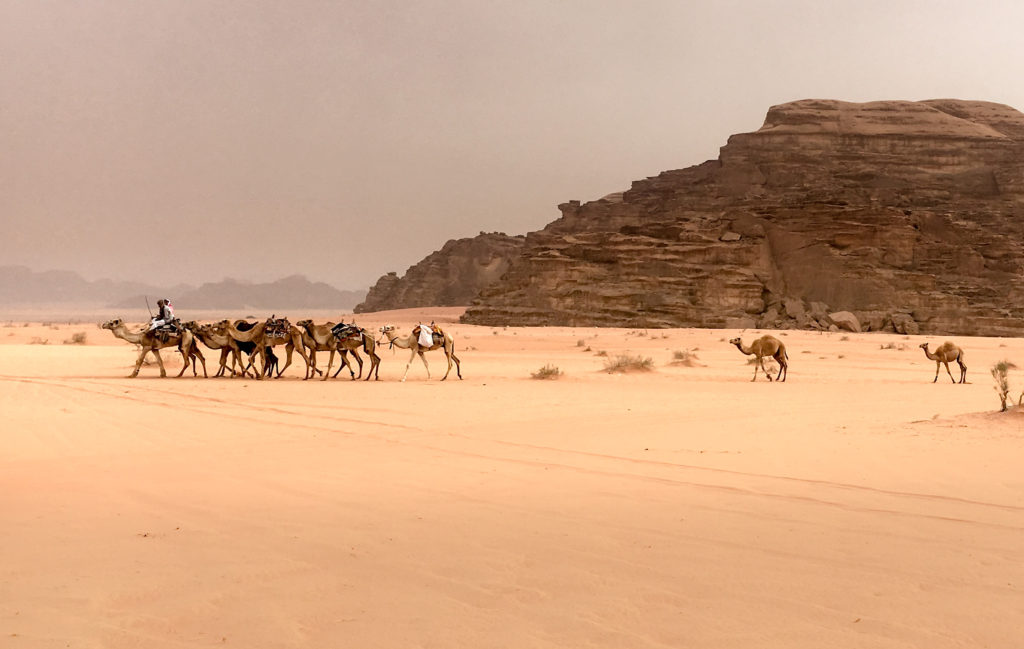 People looked at me as if I'd lost the plot when I said I was travelling through Jordan on a bike. "That doesn't sound like much fun," was the stock standard response.
I guess it doesn't if you've seen Lawrence of Arabia. Jordan was one of the locations where the movie epic was filmed – legendary scenes of Peter O'Toole charging kohl-eyed through the desert on a camel has stuck around for generations.
However, one of the many lessons immersive travel has taught me is that there is always more to a place than I could ever imagine. And Jordan is way much more than a sweaty-faced slog in the sand.
Iconic Jordan
Top of the Jordan 'must sees' has to be the ancient world wonder of Petra. Wadi Rum is a natural Unesco heritage site also not to be missed. The Red Sea has attracted expert divers for donkeys years. And who doesn't want to try and die like a fly or read a newspaper in the dead sea?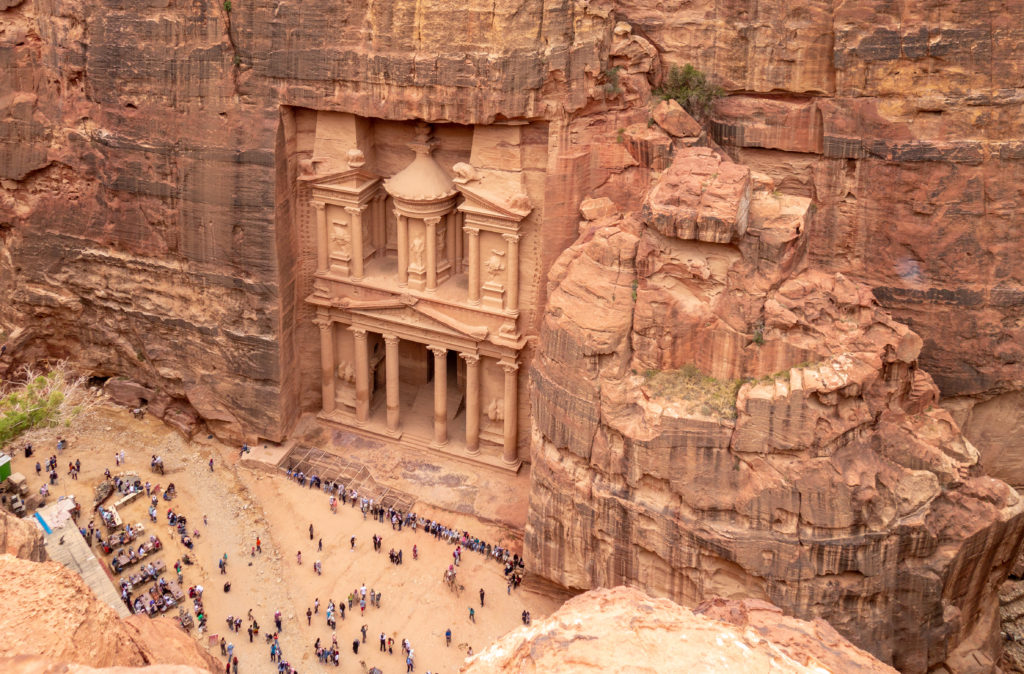 But look, as remarkable these experiences are, if you travel to Jordan only to tick off its most iconic spots, you'd be selling yourself dramatically short. This is why the Jordan bike Trail and a separate hiking trail were born.
Travelling Deeper
The fact is that adding a bike or boots into the equation opens up a whole different experience beyond the the top tens of guide books, listicles of Google, and stereotypes of Hollywood movies.
Yes there's sand. There are also soaring mountains, epic vistas, great rifts with rocky ridge lines, water-filled canyons, endless valleys, unfathomable rock formations, precious biospheres, crusader castles, biblical locations, untold archaeological sites and countless good-humoured encounters laced with copious amounts of cardamon coffee.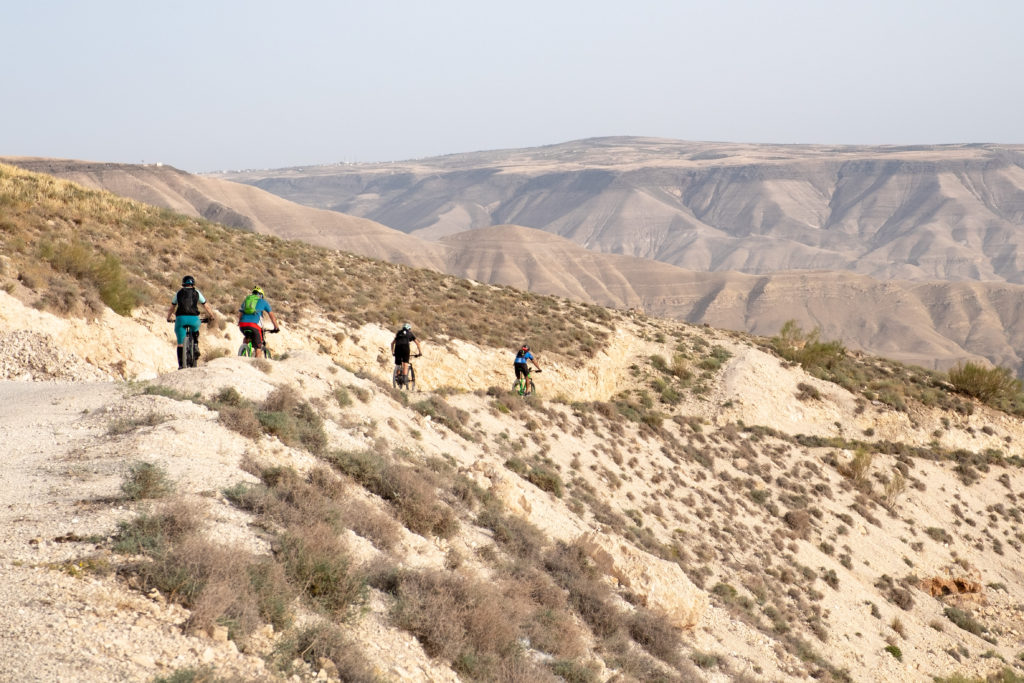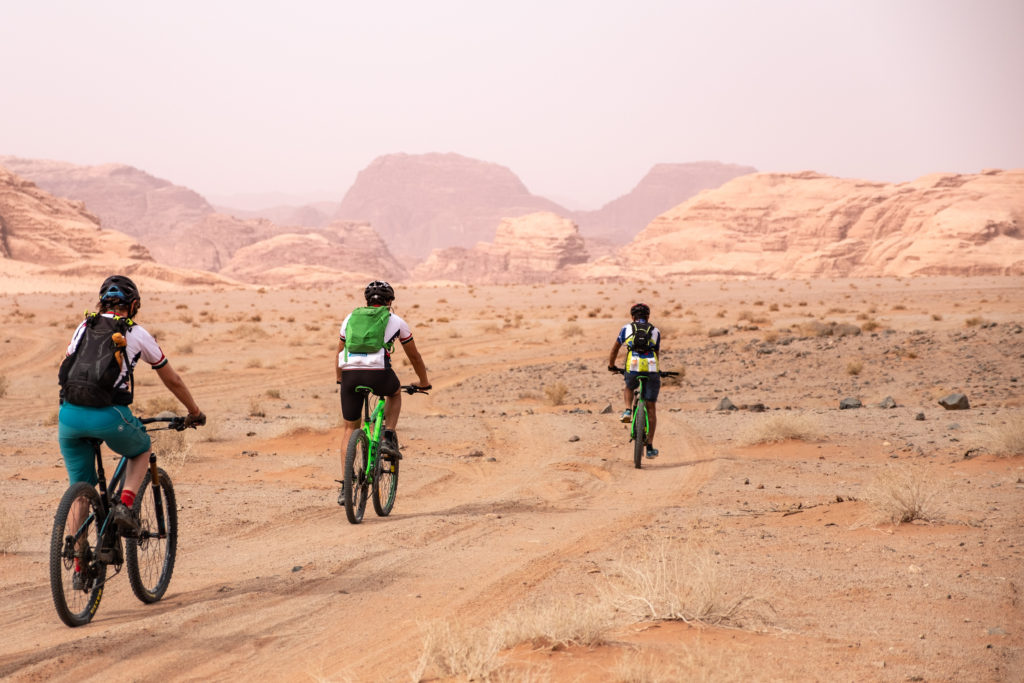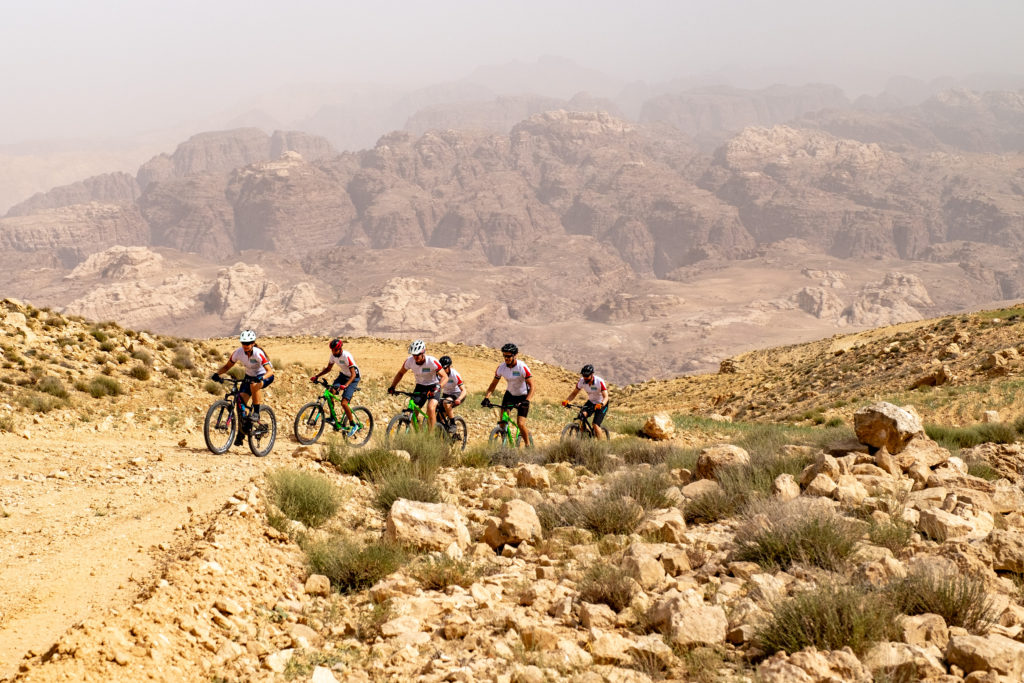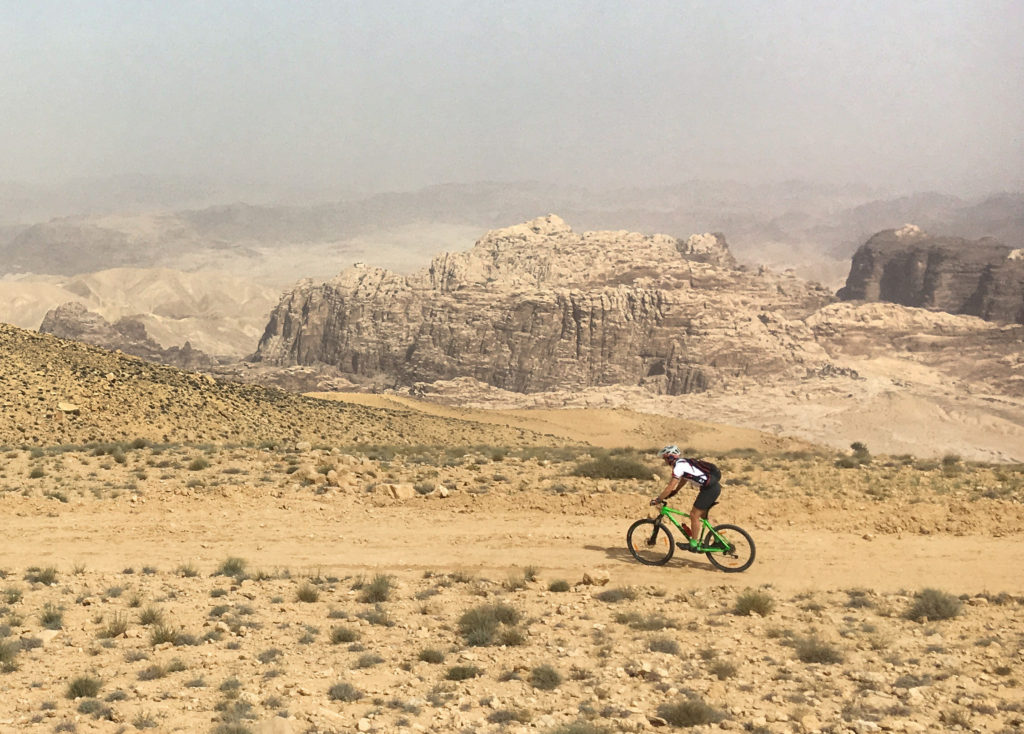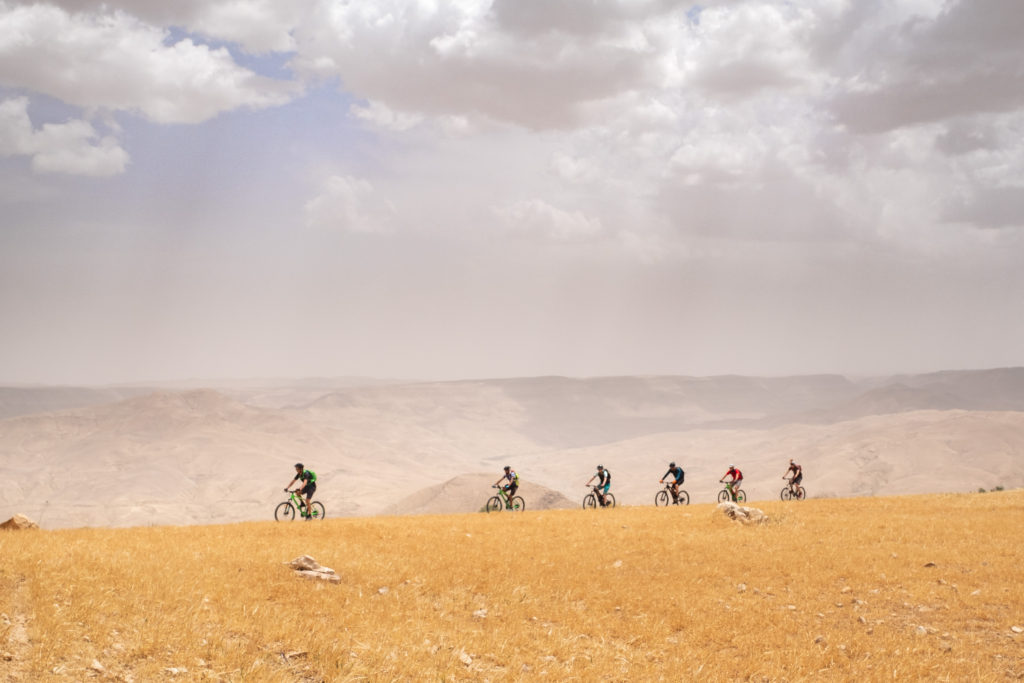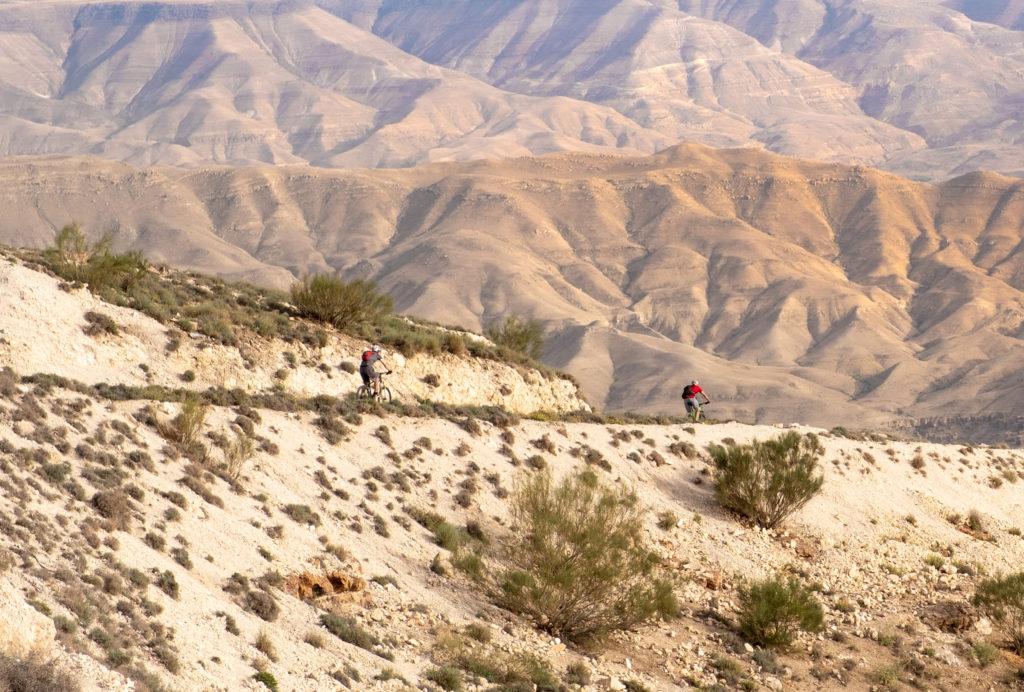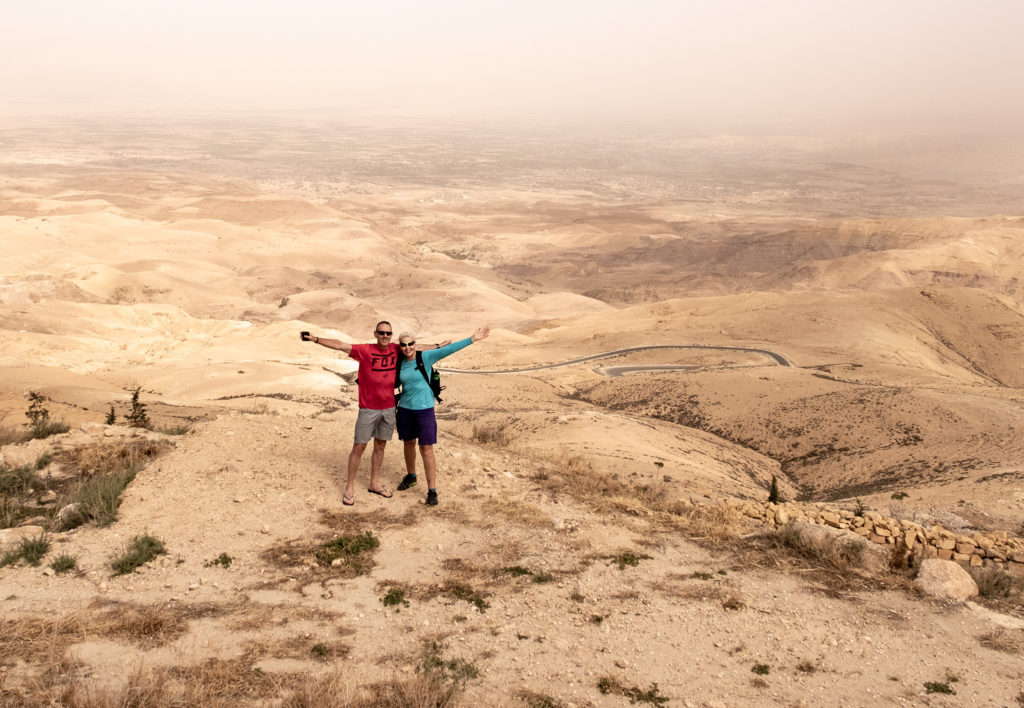 All this diversity plastered a permanent cheek-aching smile across my chops for ten days. But it was, by no means, the highlight.
Finding the Real Treasure
The whole journey is stoked by a joyous spirit: In towns, cool trendy girls in colourful hijabs and aviator sunglasses shout "welcome". You can't pass a farmers on the trail without an offer of coffee or tea. You'll be invited into Bedouin tents to feast on Mansaf (a traditional dish of lamb and rice). Villagers offer homestays on another level (one had an ensuite) and tribe elders host wild star-gazing camps in magical Wadis.
The bottom line is that locals will go to great lengths to make you feel at home. As anyone who has travelled to the region will tell you; that's a part of everyday Arabic hospitality. However, here too, statistics show Jordan stands out.
Jordan has a very long history of helping its neighbours. Roughly a third of Jordan's population (at the time of writing) is made up of refugees from surrounding countries. In fact, half of the world's refugees are hosted by only ten countries and Jordan tops that list.
Despite challenging events in the region, this small Arab kingdom, which protects the freedom of all religions, has remained peaceful and stable.
Could it be that Jordan's special brand of joy comes from its rich mix of history, culture and embracing all those who need a home?
It was a thought that took my mind off the slog through the sandy bits for sure.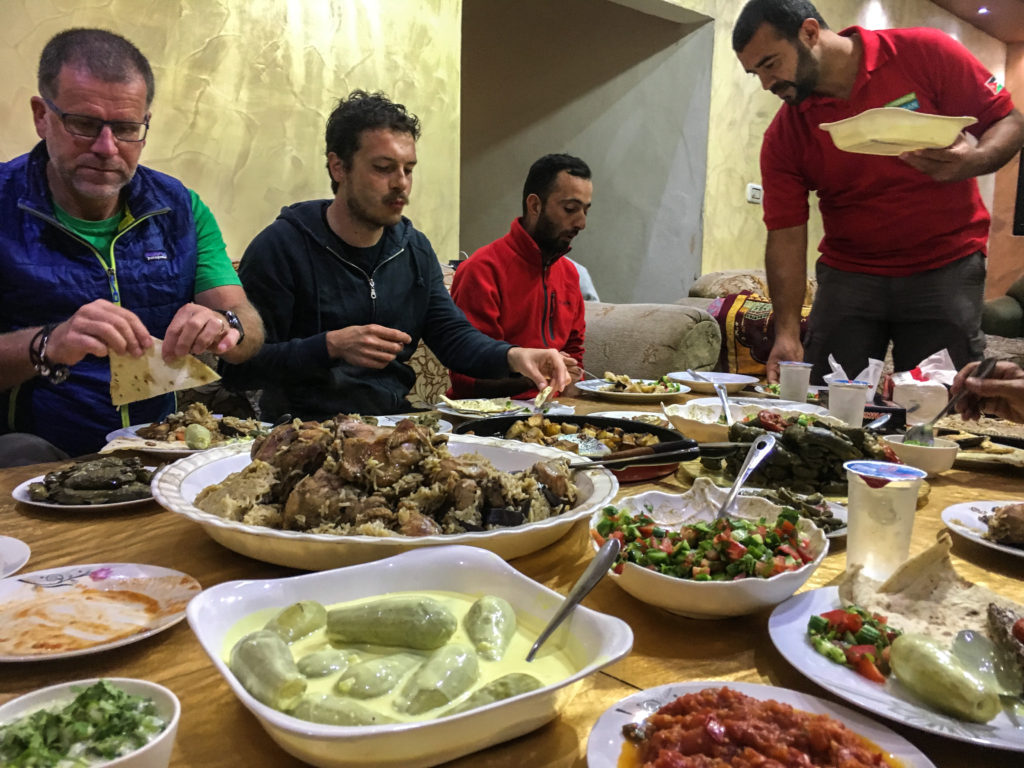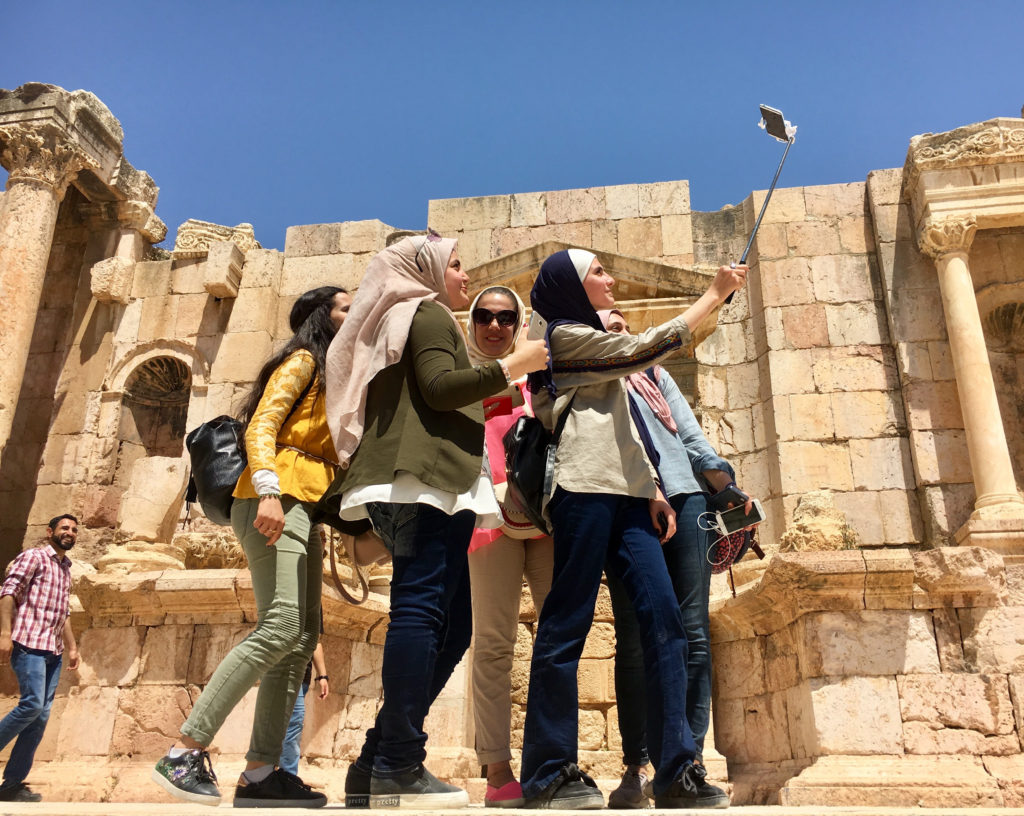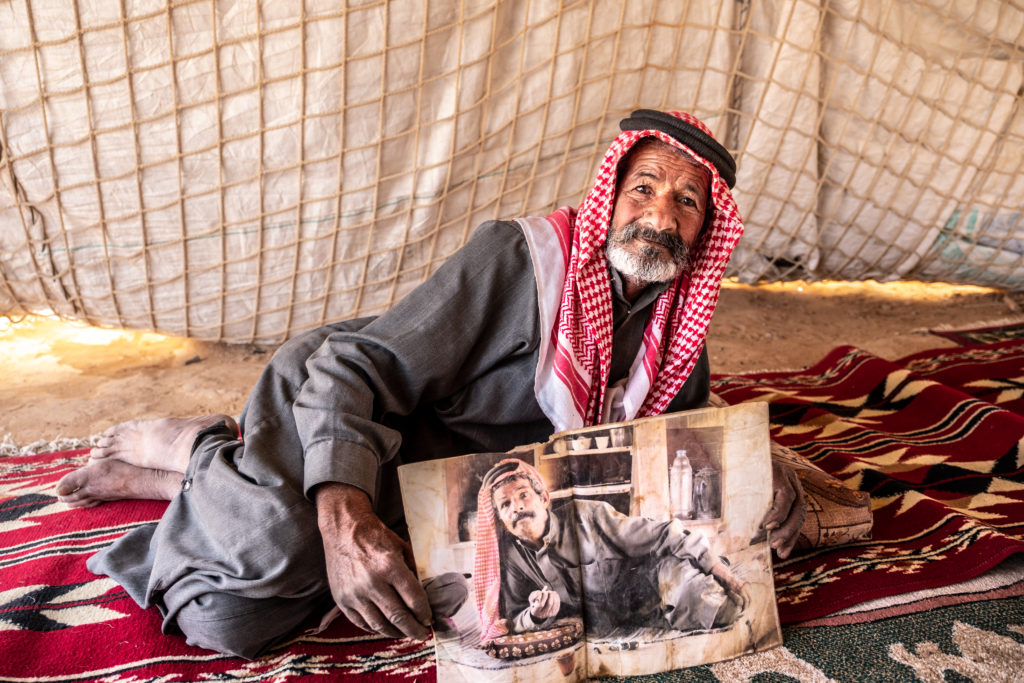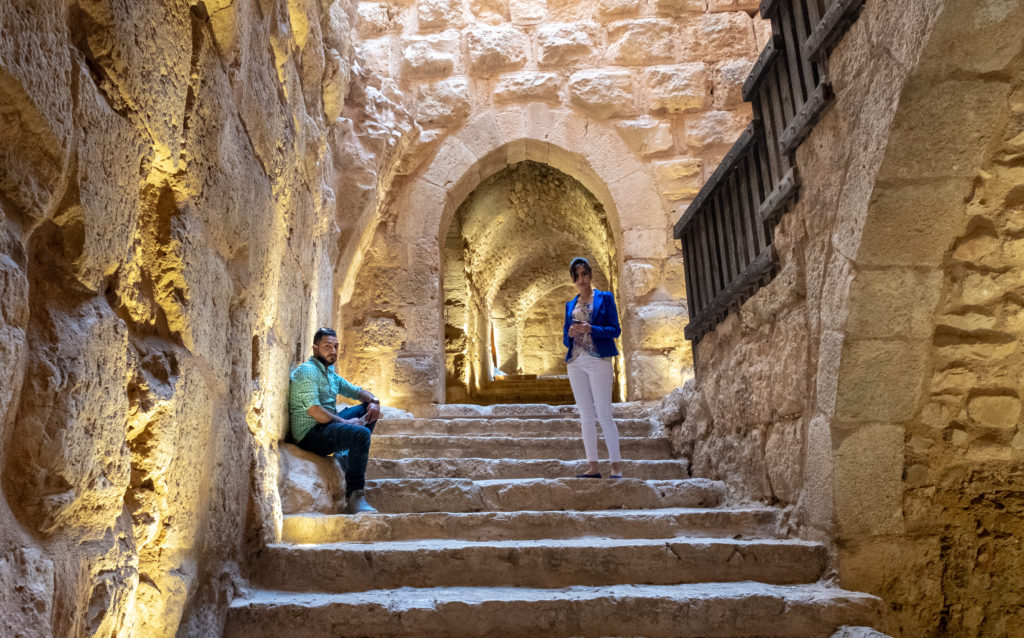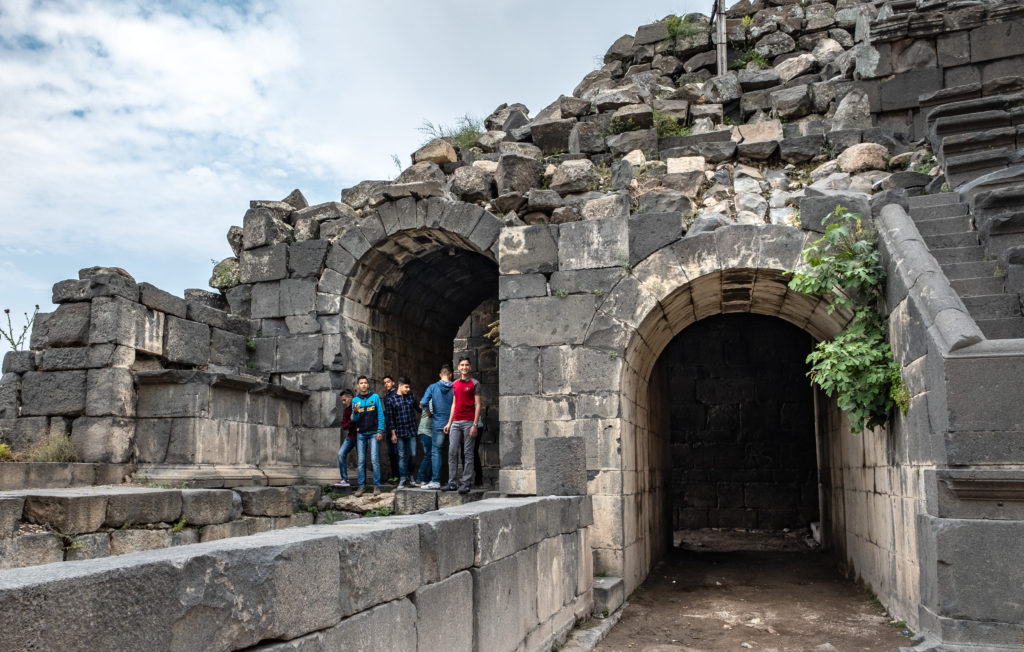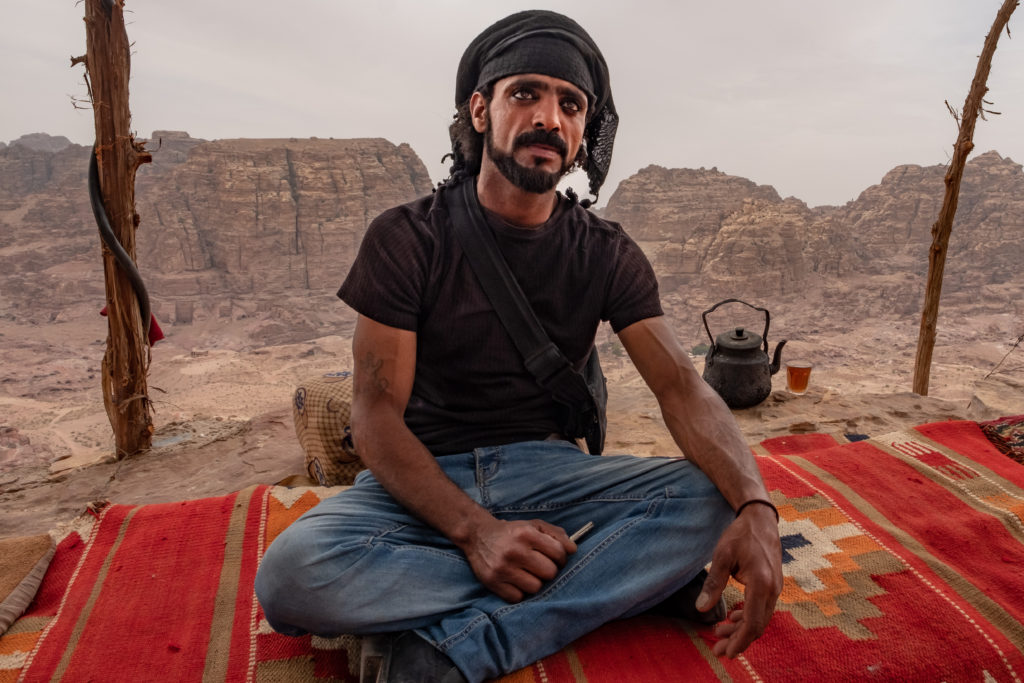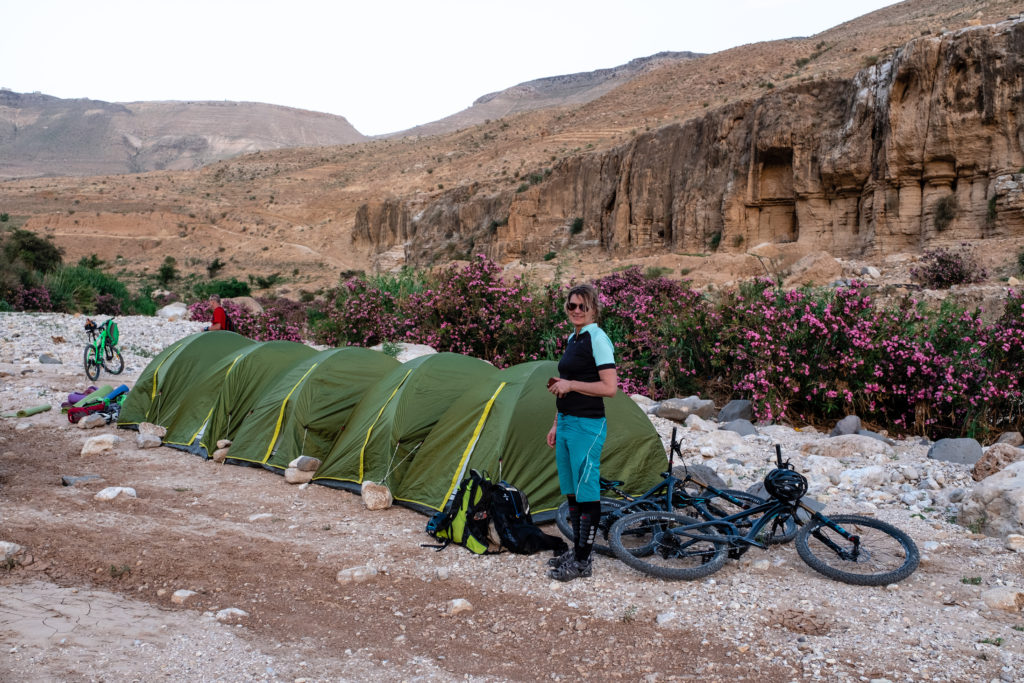 Enjoy this short 3 minute film "The Joy of The Jordan Bike Trail" and more good-to-know info about Jordan below.
About The Jordan Bike Trail
The Jordan Bike Trail is a new long distance 725 kilometre route from the rolling hills of Um Qais in the north to the coral seas of Aqaba in the south.
The mixed route – roughly 60% off-road double track and 40% tarmac – is physically challenging but not too technical. It's been designed to take in the best the country has to offer – known and unknown.
The trail can be taken on independently or tackled in sections. You can join a small group adventure or create a trip with any level of support you need. More info at: jordanbiketrail.com
Experience Jordan have worked with communities along the 725-kilometre trail, helping families set up homestays and rest stops to support those who want to explore the whole country.
About Jordan
The Hashemite Kingdom of Jordan is south of Iraq and Syria, north of Saudi Arabia and east of Israel and Palestine. It sits at the crossroads of ancient trade routes between Asia, Africa and Europe. Some of the oldest civilisations have left their mark on this diverse landscape.
It is a constitutional monarchy often described as an oasis of clam in a troubled region. King Abdullah is popular both in Jordan and internationally for his democratic reforms. Crime is low compared with many cities in Europe and the United States.