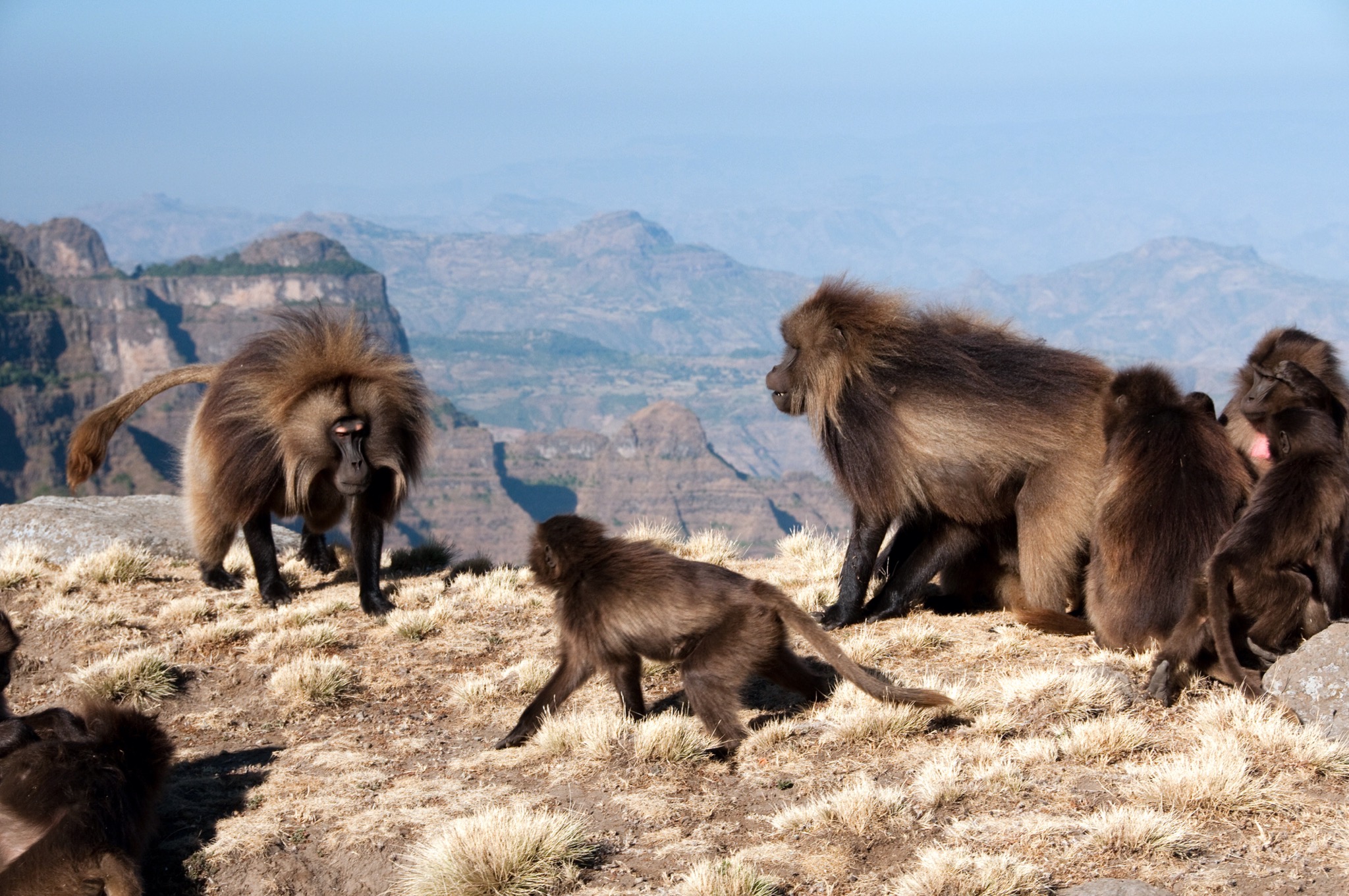 If I told you that my next trip is to an ecologically diverse country, lush and fertile with jungles, rivers, deafening waterfalls, tropical forests and mountain ranges that resemble a mix the Alps and the Grand Canyon, the last place you would probabaly think of is Ethiopia.
Anyone who was old enough in the 80s to appreciate Cheers, will never forget the news breaks, which beamed footage of a famine of biblical proportions straight into our living rooms –  hundreds of thousands of people displaced by war were starving to death in makeshift shelters on barren plains.
And who could forget Live Aid? the record-breaking mammoth fund-raising event, where Bob Geldof sledge-hammered his way into the collective social consciousness of an international community by screaming into the camera. "Give me your f#!%!#g money."
Ethiopia recovered from that devastating decade, but it seems the images are still with us thirty years later  – images of a place torn apart by conflict with an inhospitable and hellish desert plagued by swarms of flies. The outdated imagery of Ethiopia has raised some questions about my upcoming trip…Why are you going? What's there? and aren't you scared?
The short answer is that Ethiopia is very different now. The long answer is I'm joining a team of seven other people on a two-week mountain bike expedition across the Simien Mountains. We'll ride a web of natural trails, worn by millennia of foot travel, between remote mountain settlements where we'll camp. But riding the trails is only part of the attraction. Our mountain bikes will take us deep into Ethiopia's rich mountain culture among its rare wildlife and Gelada Baboons.
Expedition organisers, Secret Compass, a company who explore the world's wildest places, make sure that local guides, families, businesses and communities benefit from their expeditions. This in turn encourages local communities to protect their environment. Everyone wins – Mother Nature included.
I realise the extreme nature of this trip isn't for everyone, however there are mind-blowing reasons why you might want to consider Ethiopia sans mountain bike. I'll write about that on my return, but for now consider this wow factoid:
Some of the oldest evidence of modern humans was found in Ethiopia, which is widely considered the region from which Homo sapiens first wandered and why the country is known as the cradle of humanity.
And if that's not enough to get you all tingly over Ethiopia, remember that the nation is ultimately responsible for Band Aid; possibly the finest lineup of musos and mullets known to man.
As for the scare factor, I admit my travels have involved a few bum-twitching moments, but what scares me more, is looking back on life and thinking I should've done that.
Mullets come a close second.