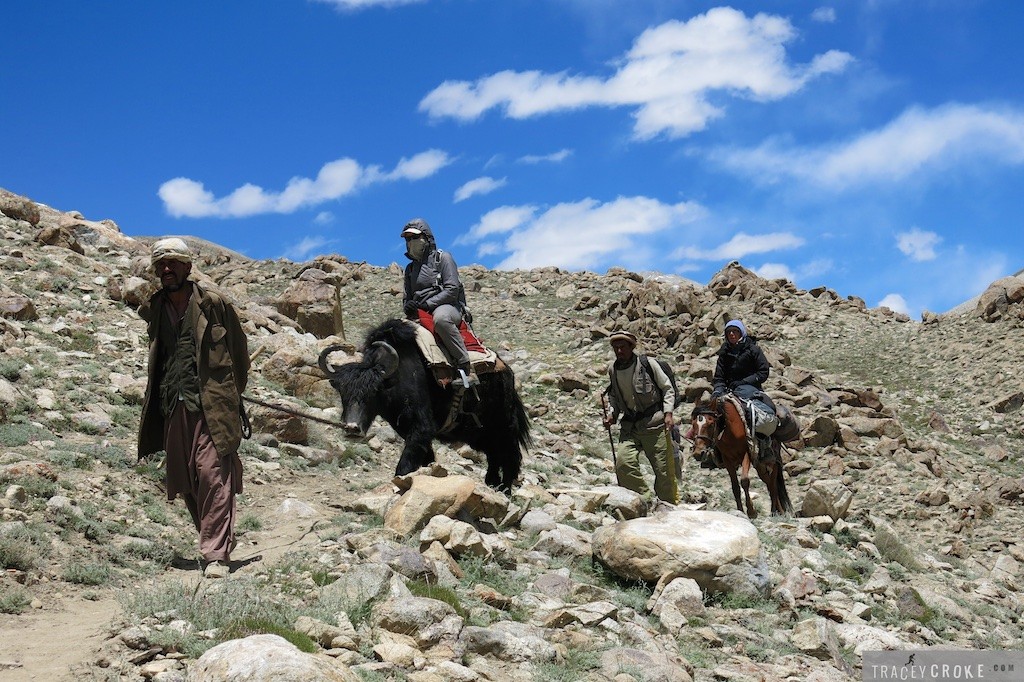 I've got a big oh-nooooooo birthday approaching.
The one where the second digit clocks up to a nicely rounded off zero and my time on this earth enters a new decade.
While I took deep breaths into a paper bag, my saint-of-a-husband asked me what I wanted to mark the big crisis occasion.
"Let's go away somewhere special," he said. So I found this expedition to a remote and beautiful part of the world very few travellers have had the privilege to see since Marco Polo first wrote about it in 1271.
We'll be trekking plus 200 km through the Pamir mountains in Afghanistan, climbing to 5000m aided by yaks and enjoying the hospitality of the semi-nomadic herds people, who have made their temporary homes in these high, open valleys known as the "roof of the world".
The hardy mountain nomads, who originate from the steppes of Siberia, call this rarely visited and remote part of Central Asia home. Their ancient way of life has been unaffected by the modern world.
During the expedition we will live a traditional life with the locals in temporary villages of yurts as we move through the large, open plains crossing rivers and mountain passes into the U-shaped glaciated valleys.
A journey to the Pamir Mountains is to experience an isolation which has escaped conflict and where a traditional way of life enduring the harshest of environments has been rewarded with political freedom.
I hope I can capture the images and find the words to contribute to a new chapter for Afghanistan.