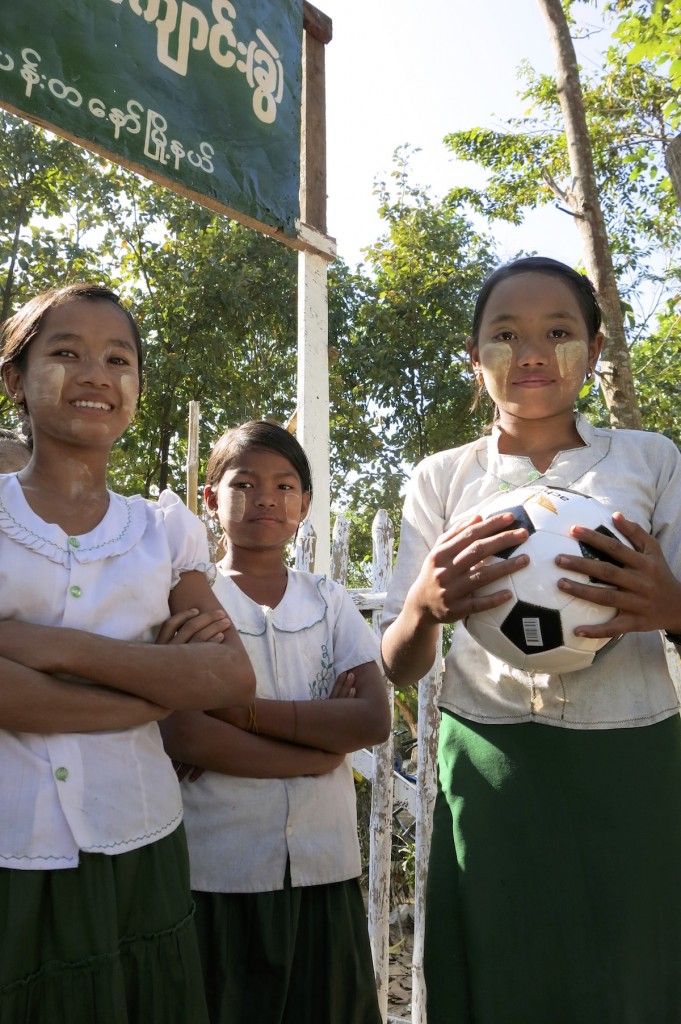 A Tweep recently asked me to sum up my recent Myanmar mountain-bike trip in one sentence.
The question made me think about the heart of the experience, which immediately gave me the answer:
"Everything aches including my heart"
Biking the back roads of Myanmar, from mountains to coast, was a golden journey of copper sunsets, smiling monks, delicious food, tiny villages, soccer kids and welcoming, gentle souls.
It was seven hundred kilometres of pure enchantment in a country that felt a million miles away from the smartraveller.gov.au advice to "exercise a high degree of caution and pay close attention to personal security."
Although there has been a big increase in civil liberties in central Myanmar, some observers remain concerned about backsliding on human rights since sanctions and international pressures have lifted.
Some areas are still off-limits, however, from my saddle viewpoint, I couldn't see any reason to be cautious about my personal safety.
I did see the swell of excitement as locals watched our bikes roll over the hardcore they laid in preparation for new roads and I could sense hope, unified by the peoples' brimming love for Aung San Suu Kyi or "The lady".
The National League for Democracy (NLD) currently supports travel to Myanmar as stated in their meeting of the Central Executive Committee (CEC), held on 19th May 2011.
The NLD welcomes visitors who are keen to promote the welfare of the common people and the conservation of the environment and to acquire an insight into the cultural, political and social life of the country while enjoying a happy and fulfilling holiday in Burma.
Here's a small snippet of heartwarming Myanmar – from the saddle – as I saw it.
Disclosure: I paid the full advertised price to join a group cycling tour in Myanmar organised by Red Spokes who specialise in riding remote parts of the world.
Other Info: Manie Sithu Travel is a local Myanmar operator for all types of tours. Email: Kalaya@maniesithutravels.com