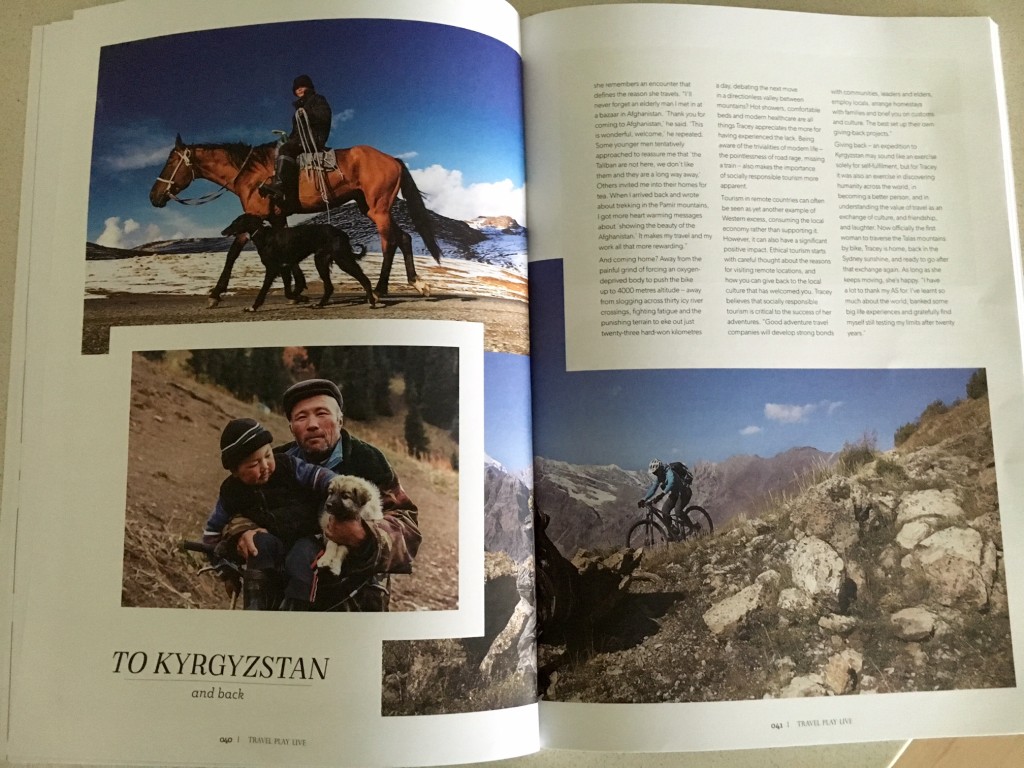 I'm usually the one asking the questions and scribbling the notes so it was a new experience being interviewed for a feature article in Travel Play Live Magazine about an expedition I joined to cross Kyrgyzstan's Talas Range by mountain bike.
At first I found handing over my inner ramblings to a perfect stranger a teeny bit overwhelming. It was certainly a worthwhile and humbling exercise for me to experience the other side, so to speak.
As luck would have it, I was in excellent hands. Like all good interviewers, Lucy Stone delved into the emotive asking some poignant questions, however she handled my personal bits with the upmost respect, I'm happy to report.
In her article "To Kyrgyzstan and Back" Lucy captures the spirit of journeying into the unknown and experiencing the legendary kyrgyz hospitality, but moreover, she really made me think about why I find the "painful grind of forcing an oxygen deprived body up to 4,000 metres and across 30 icy river crossings" so rewarding …and why exploring with a bike makes it all that more special.
Toby Maudsley's stunning photography sets the scene. For the rest of the story, it's over to the lovely Lucy Stone. You can read the article here and subscribe to Travel Play Live Magazine here