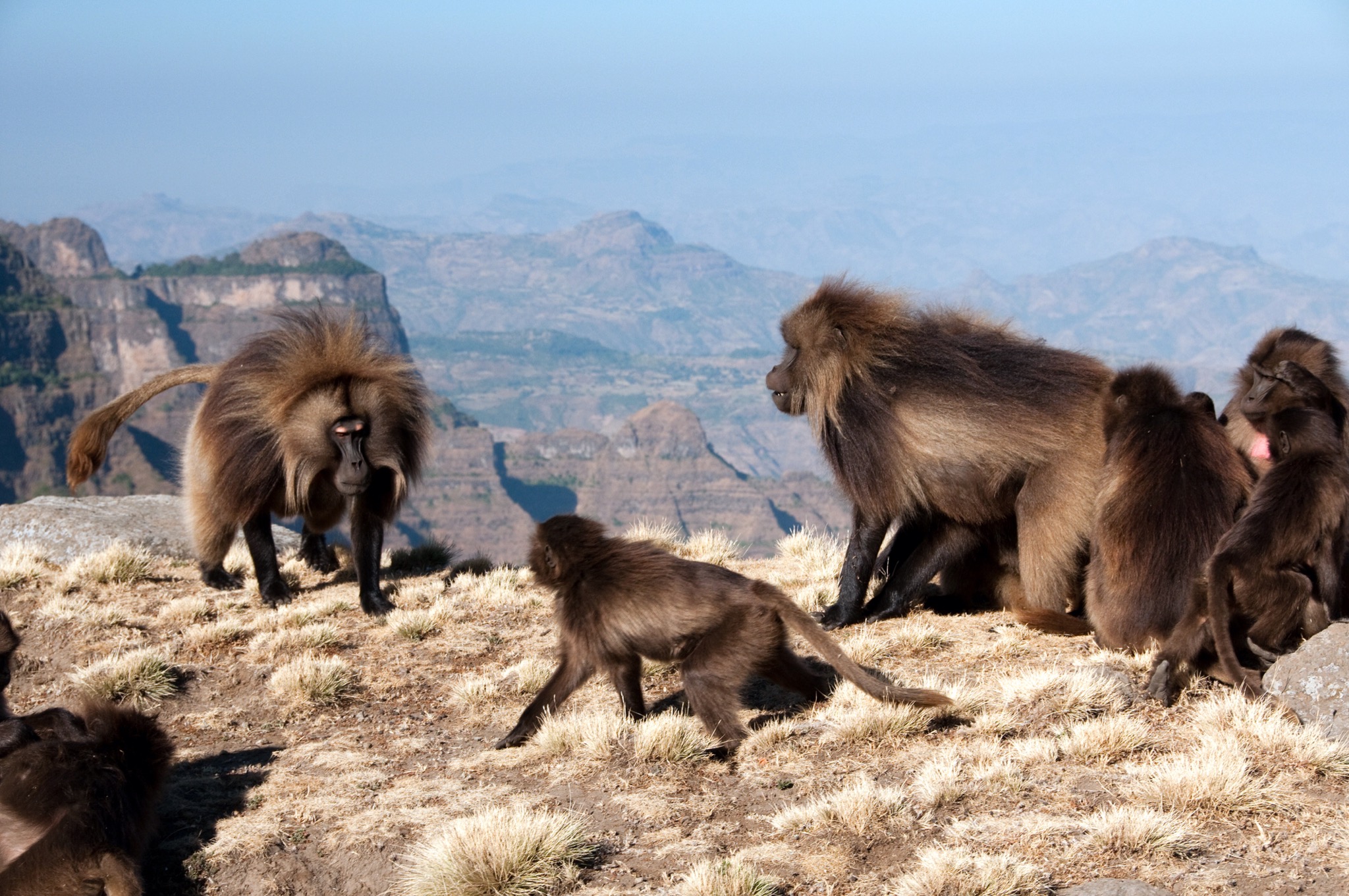 If I told you that my latest trip was to a lush and fertile country with jungles, rivers, deafening waterfalls, tropical forests and ranges that resemble the Alps and the Grand Canyon, would you think of Ethiopia?
Me neither – until I rode through the UNESCO World Heritage Simien Mountains in the North. On an a two-week mountain bike expedition, I discovered a very different Ethiopia from the one that I remember from the news coverage after a famine of biblical proportion hit the region. The world responded with aid and Ethiopia eventually recovered from that devastating decade, but the tragic news images stuck with people. Thirty plus years on, travelling there still bewilders.
My mind reset took place in Ethiopia's culturally rich highlands, a crossroads of civilisations and one of Africa's natural marvels. Massive erosion over the years on the Ethiopian plateau has created one of the most spectacular landscapes in the world, with jagged mountain peaks, deep valleys and sharp precipices dropping some 1,500m.
Our small team of seven rode on a web of natural trails worn by millennia of foot travel. We experienced traditional village life, which has continued unchanged for centuries. Wildlife-wise the park is home to some extremely rare animals such as the Gelada baboon, the Simien fox and the Walia ibex; a goat found nowhere else in the world.
Further up the wow factoid scale, Ethiopia is acknowledged as the land of origin of the first human species. Skeletons discovered there are about 3.3 million years old – this why the country is known as the cradle of humanity.
We can also thank Ethiopia for Live Aid; possibly the finest lineup of mulleted musos known to mankind that were pulled together in response to Ethiopia's plight all those years ago.
We should never forget the tragedy that unfolded in the 80s, but now when I think of Ethiopia, my mind auto-defaults to a jaw-dropping landscape, joyous people and one of the most enjoyable mountain bike trips of my life.
Grab a coffee (which also originated in Ethiopia ) and see the beauty of the Simien Mountains from handlebar view in my short film "Wild Tracks".