I'm a Sydney based travel journalist addicted to roughty-toughty off-track adventure and exploring on my bike.
My quest for a good travel story has involved venturing into post-conflict Afghanistan to join a pioneering expedition across the Pamir Mountains, searching for rideable mountain bike tracks in the Ethiopian Highlands, being rescued by nomads in Kyrgyzstan's Talas Range, sleeping in a swag next to a croc-infested billabong and having my smalls rummaged through with the muzzle of a Kalashnikov.
The fact that I had almost completed Australia's longest off-road bike trail when I got sidetracked by an award-winning bottle of Shiraz reveals my weak yet classy streak and proves I won't turn my nose up at a luxury assignment.
On a more formal note, I qualified in Journalism, studied media law and specialised in travel writing at the London School of Journalism. My articles and photographs have been published in national newspapers and magazines in the UK and Australia.
Insights and anecdotes of my adventures have landed me slots on the Telly, Talk Radio and at speaking events. A short film I made was shown on the big screen.
Want to know more?
Have a mooch at some of my published work or if you're interested in hiring me for any of the above media multi-tasks, drop an email to: traceycroke(at)me(dot)com or  leave a message here.
What the editors say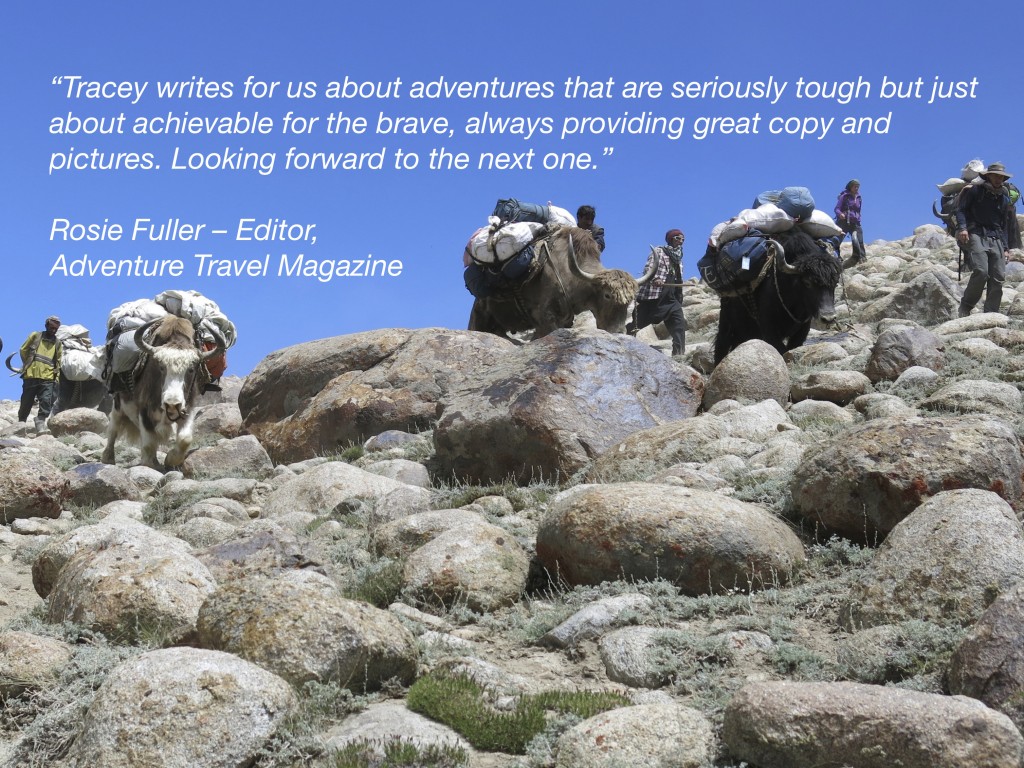 Tracey is always a bright and insightful guest who gives our viewers colourful and detailed pictures of her adventures around the world. She knows her content thoroughly and is expert at choosing the highlights that most appeal to travellers.

Kim Kind – Producer, Sky News Business ("Business Class" Travel segment)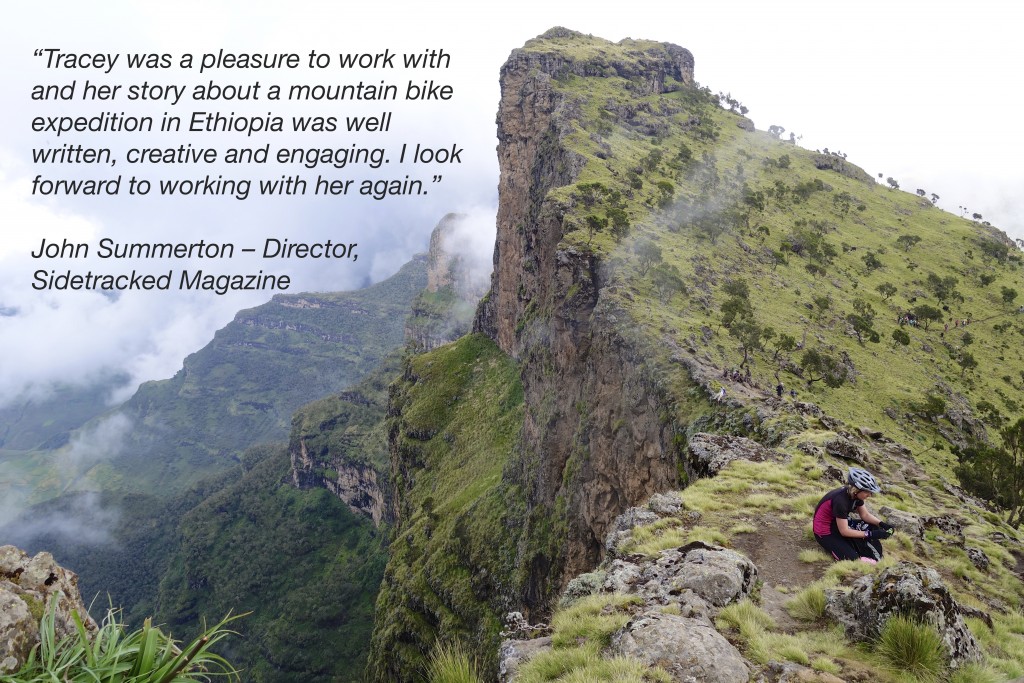 Blog
I occasionally blog about my escapades on this website. If you'd like to be kept updated, click here to shoot me your email  …. You'll get behind-the-scenery insider info, writer and travel tips plus the odd offbeat or calamity anecdote. You won't get spam, I'll respect your privacy and I'll never share or sell your email. Seriously, those people need to get out more, don't they?
Social Media
If you'd like to overshare with me on social media, I'm on Facebook  Twitter   Instagram and you can check out my YouTube Channel Here
Happy reading /writing /travelling/ bike riding
Tracey