Nature, culture, camping: One year on, how have Australians coped with the border closures?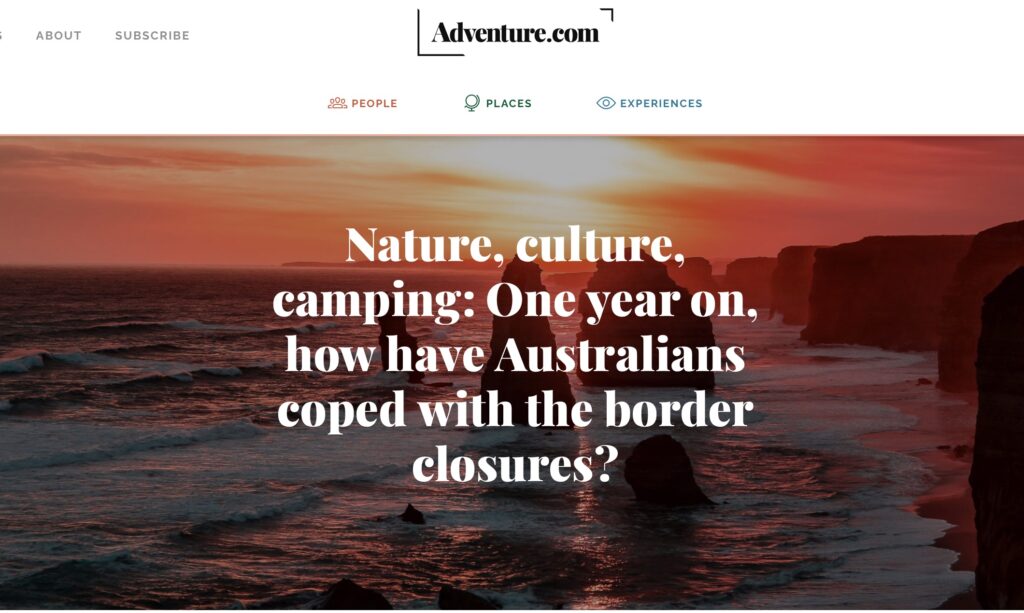 Australia is one of few countries that has kept its international borders closed, bar exemptions, since its first COVID-19 case. As we approach the one-year anniversary of the country closing its doors, how have residents filled the void of international travel?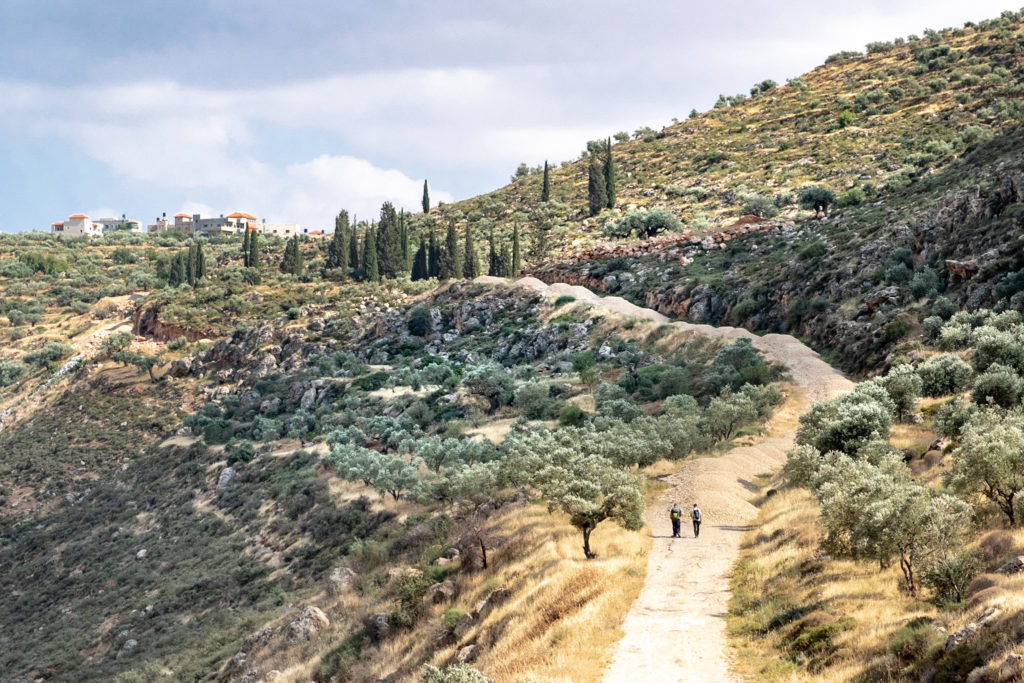 From ancient traditions to modern hospitality, there is so much more to Palestine than you might initially imagine, and one of the best ways to explore the changing story of this region is on a hike through the west bank.
Dogsledding through the fresh January snowfall of Swedish Lapland is the perfect way to connect with the natural environment and experience the kinship with a pack of huskies that are genetically gifted to cross great swathes of frozen landscape with relative ease.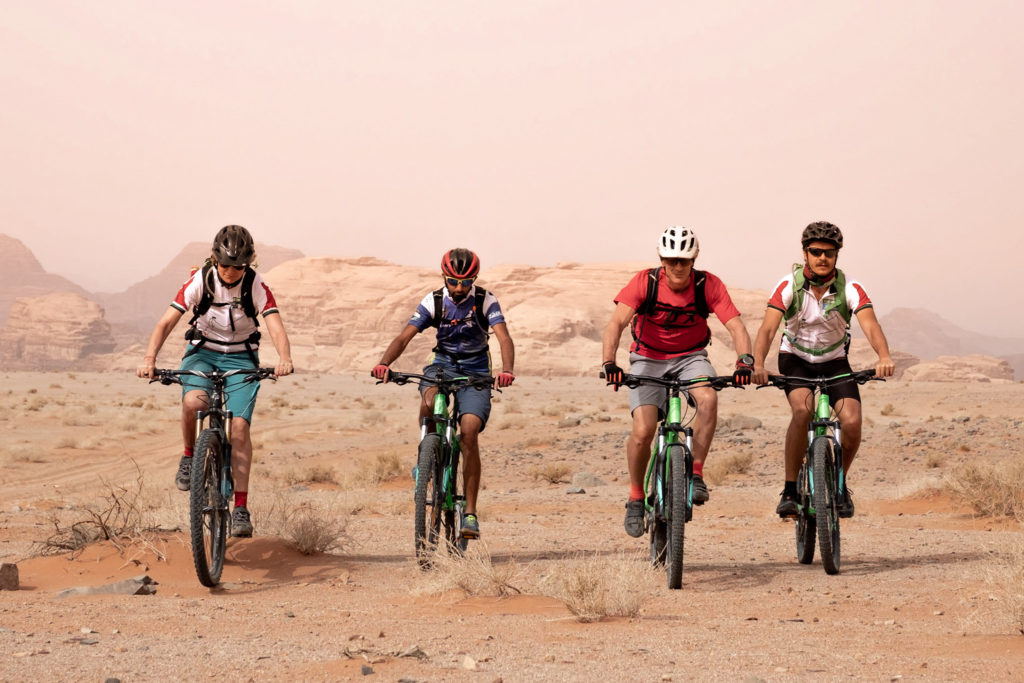 Discover the diversity and generosity of the Middle East on the new Jordan Bike Trail
Riding among the majestic wildlife of Botswana, you will discover a heartening haven for Africa's animal refugees.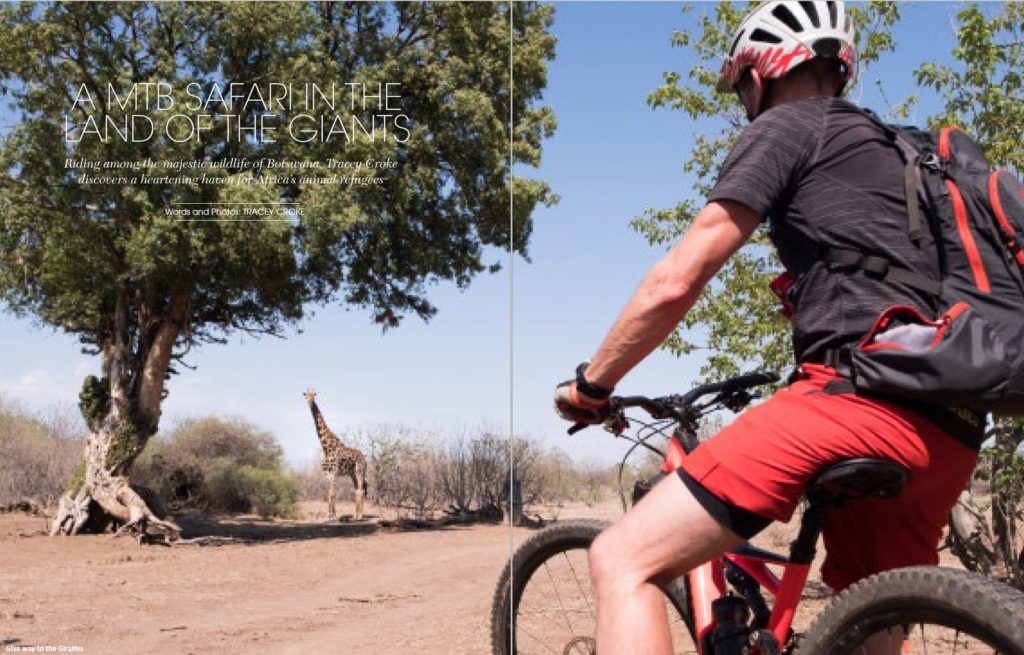 In the northern reaches of Queensland, a mountain bike nirvana like no other weaves its way through an ancient landscape.
Back in 2013, 'hiking through Afghanistan' wasn't high on the to-do lists of many travelers. But Australian writer Tracey Croke set off for the country's Wakhan Corridor anyway, determined not to let the headlines convince her otherwise.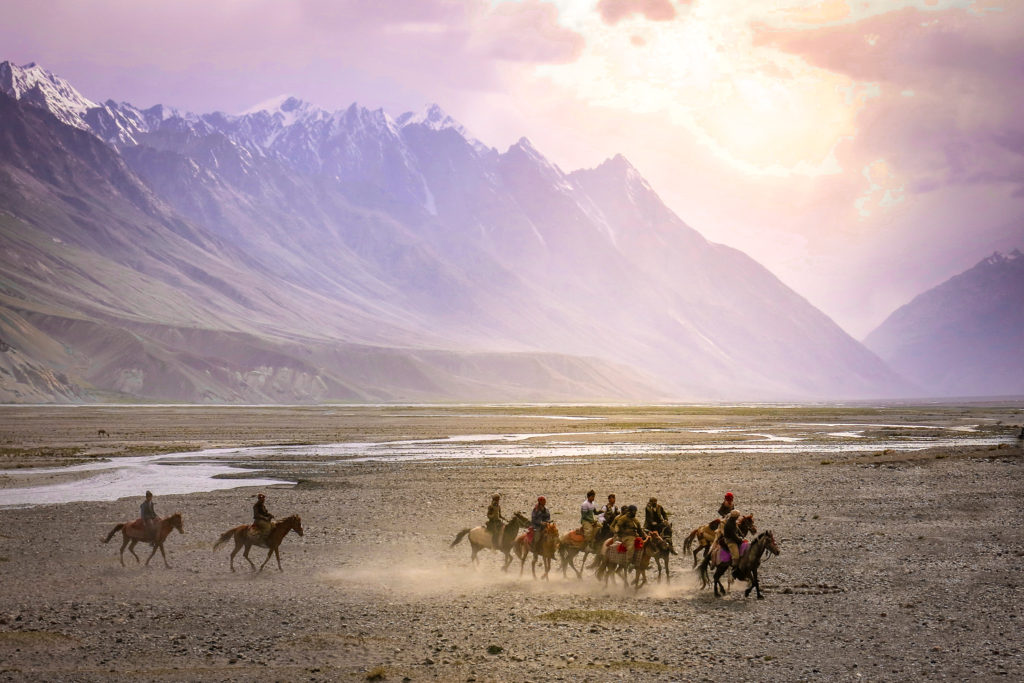 Meet the quintessential Queenslander who's put smiles on the faces of millions around the world and built a monumental mountain biking legacy in the process.
The Former Yugoslav Republic of Macedonia is topping the pols as Europe's rising star in adventure travel. On a bike and foodie trip there, Tracey Croke discovers its special kind of magic.

The Tour Du Mont Blanc, also known as the "TMB" and "Three Countries Tour", is one of the world's iconic long-distance hiking trails also open to mountain bikes.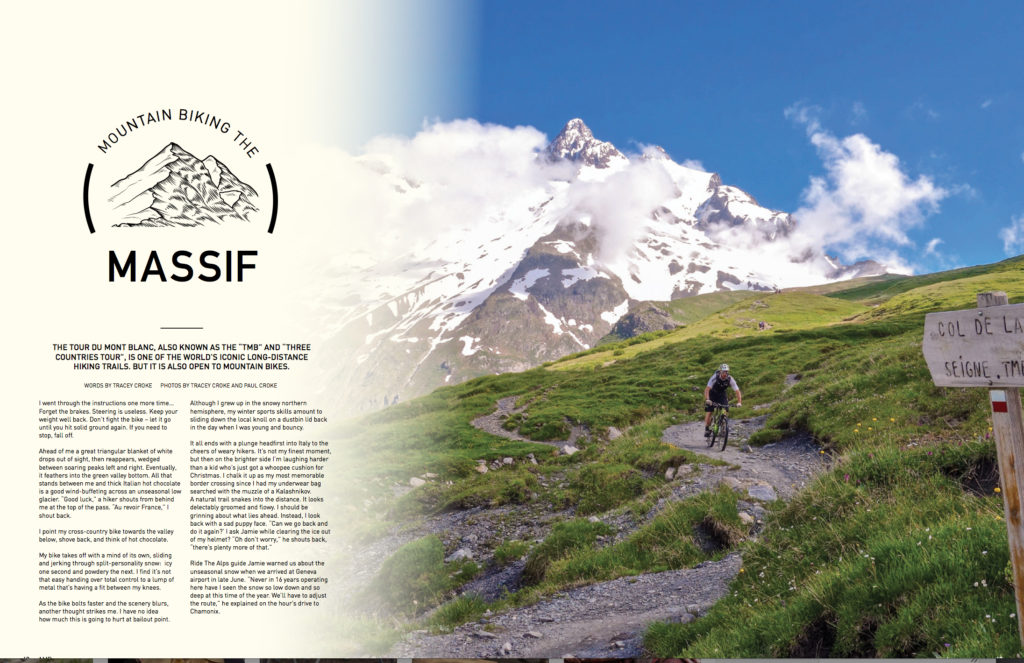 Who needs mountains when you've got great slabs of sandstone, deep-cliffed gorges and remnant plateaus dating back to the Jurassic period? Whether you want to give it a go on fire trails, speed around flowing purpose-built single track, or put your skills to the test on natural technical trails…when it comes to mountain biking, Sydney literally rocks.
Buried in the woods around Siena, Italy, prized fungus await discovery by experienced truffle hunters.

Trail Blazers (Jetstar Magazine – Australia)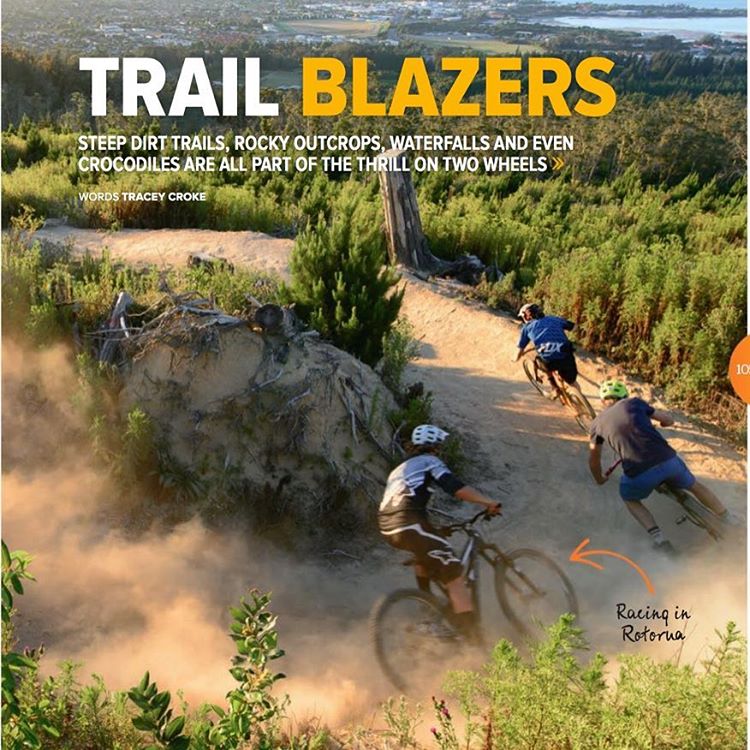 A young Macedonian is on a mission to revive one of Europe's oldest National Parks.
More people had walked on the moon than completed the entire 1700 kilometre Great Himalayan Trail…until an ordinary Sydney mum took it on. Read the full article here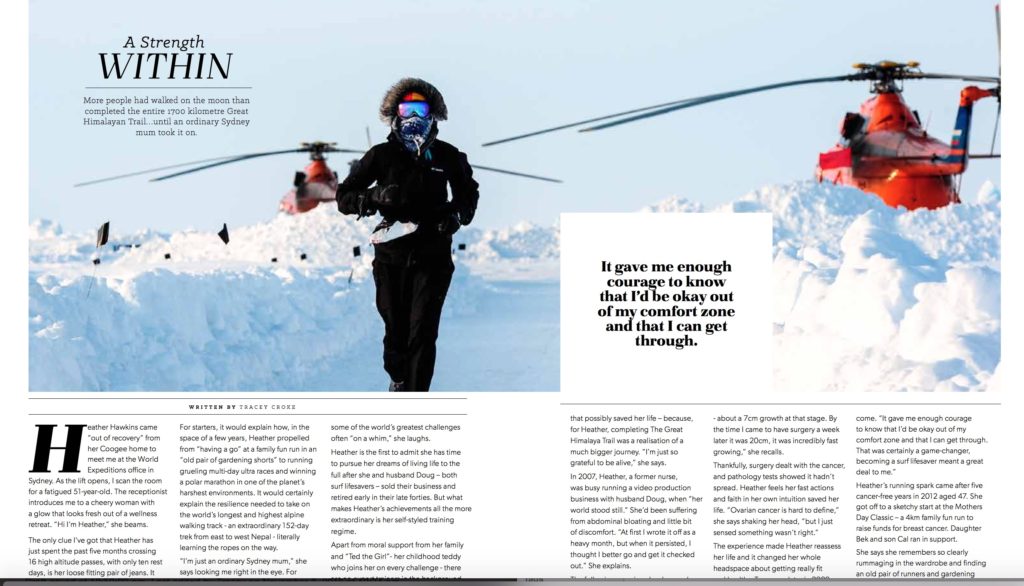 Zoran Tepavcevic is an ex-champion who supports his trail-building vision by leading bike tours and calling bingo. Tracey Croke joins him on a six-day mountain bike adventure to explore the lesser-known Montenegro. Read the full article here

The first bikepacking journey across Kyrgyzstan's Talas Mountains.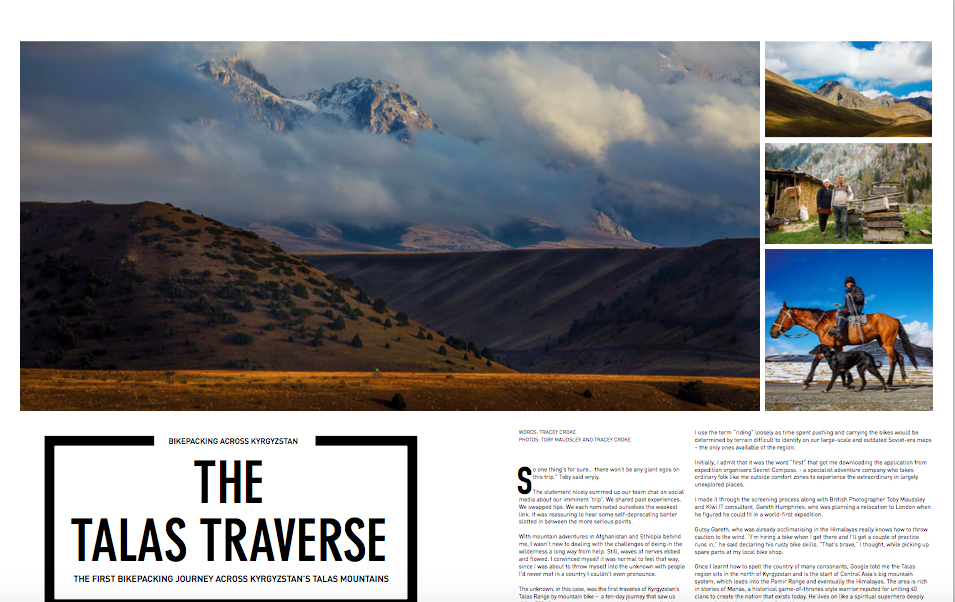 The First Travere of Kyrgyzstan's Talas Range by Mountain Bike. Read the full article here.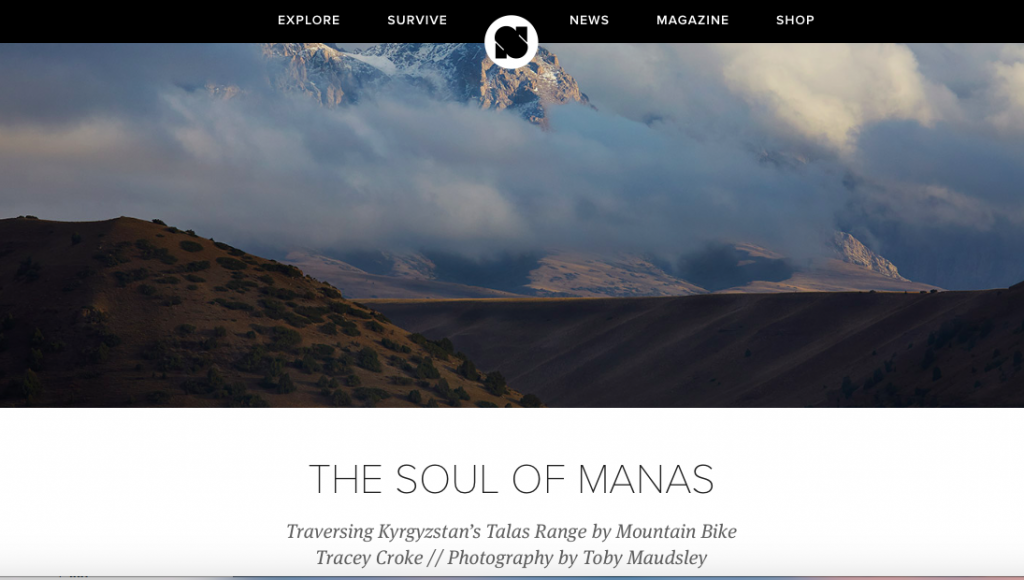 Fancy a fling around the lesser-known Med? Tracey Croke takes a mountain bike trip through Montenegro to give us chapter and verse on the land that inspired the works of Byron. Read the full article here.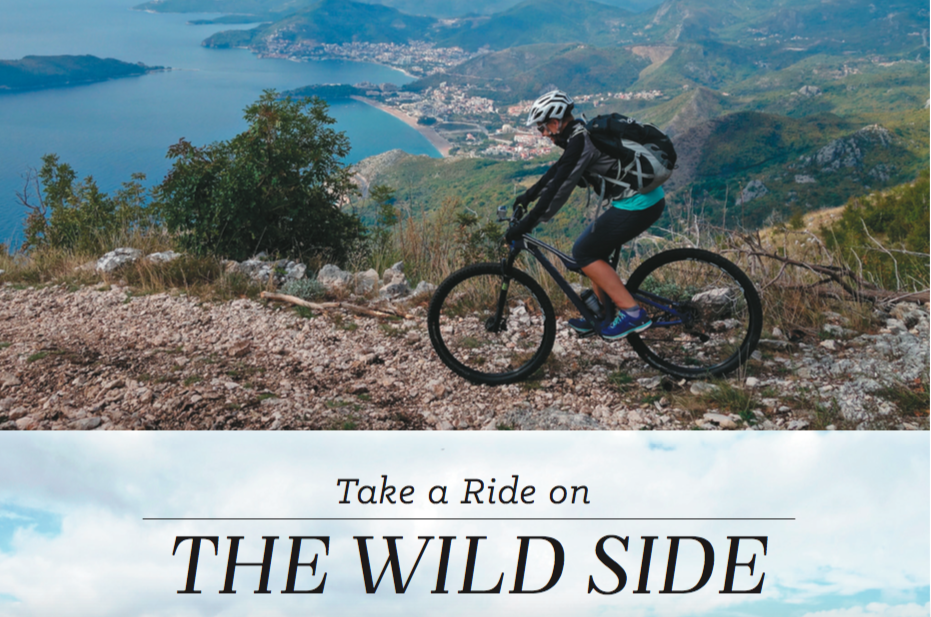 A 800km cycle through the remote mountains and jungle of Northern Thailand and Laos. Side adventures and boat rides included. Read the full article here.

I notice a large flat rock kicking out from an escarpment. Naturally, I accept its free invitation to take a seat for a 180-degree view of Africa's largest continuous mountain range, the Ethiopian Highlands. As I swing my legs over the edge of the rock, clouds hurry like the clappers underneath my feet, deceiving my senses and making me feel as if I'm flying on a gigantic, magic rock. Read the full article here

Novelist, John Steinbeck said, "A journey is like marriage. The certain way to be wrong is to think you control it." I'm convinced Steinbeck rode a bike. Read the full article here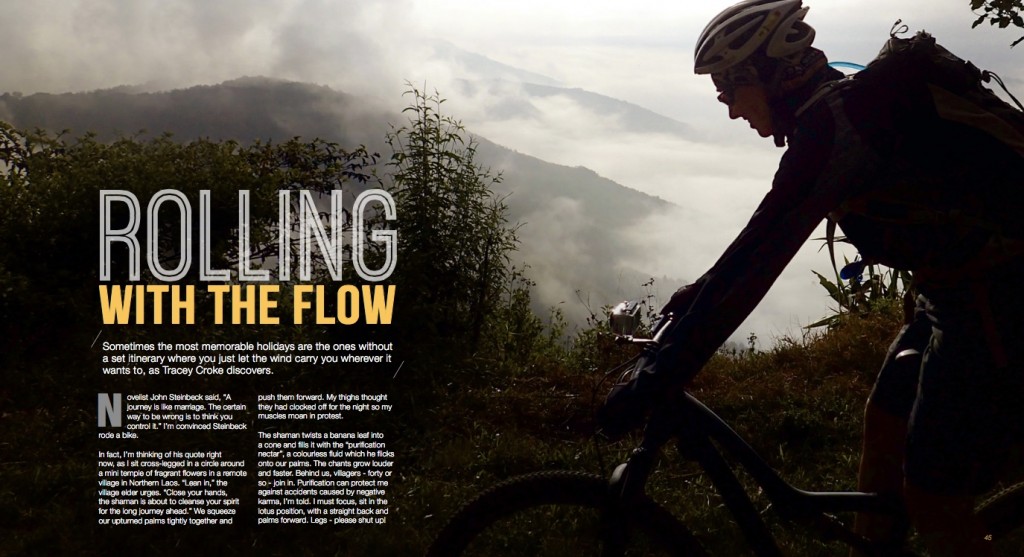 I still pinch myself when I think about where two wheels have taken me.  Read the full article here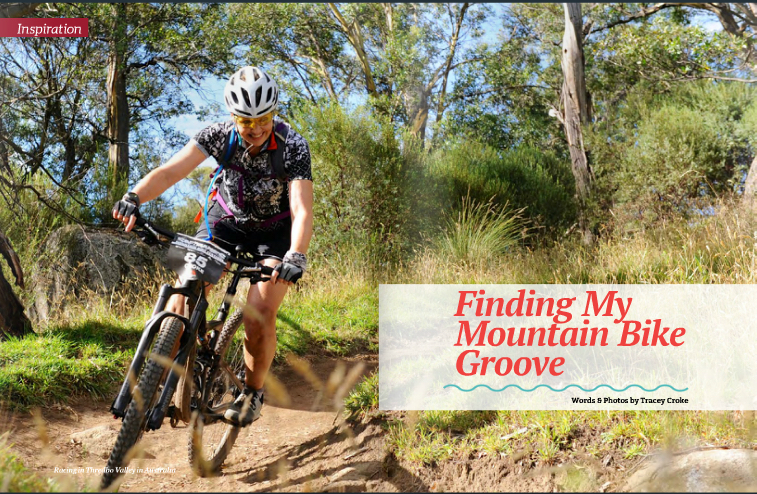 Riding High (Adventure Travel Magazine, UK)
Known as one of the world's most spectacular and dangerous journeys, the Manali to Khardung-La route in the Himalayas climbs over India's highest vehicle-access mountain passes. Tracey Croke cycles it on a two week mountain biking trip. Read the full article here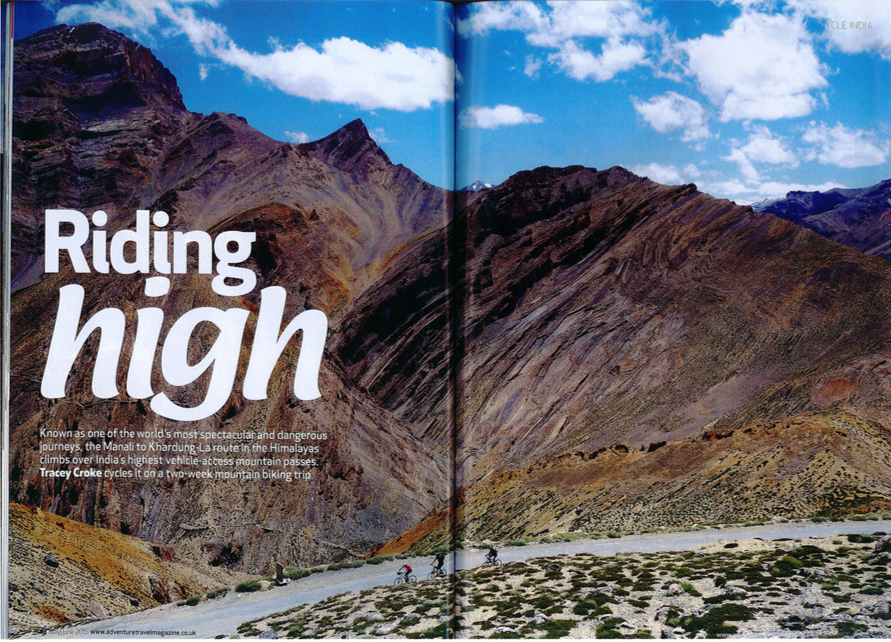 Wild Wheels 

(Mountain Bike for Her, Canada)
Adventure meets cross-country mountain biking – in search of single track in the Simien Mountains Ethiopia……Just watch out for the baboons. Read the full article here.

A land once as isolated as North Korea has opened up its doors beyond the classic tourist attractions. Down the backroads, you'll discover warm smiles, open hearts and a sinister waft of men in dark glasses. Read the full article here.

Five testing trips that could help you shed any preconceptions about so-called no-go zones. Read the full article here.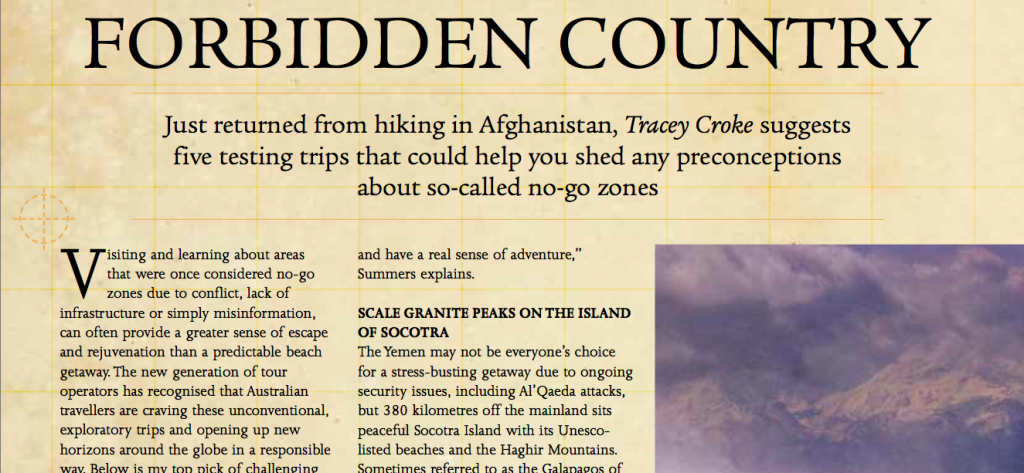 A photo essay and rare insider's snapshot into the lives of one of the most isolated tribes in the world. Meet the last nomads of the Pamir Mountains; Afghanistan but not as you know it. Read the full photo essay here

In the far Northeastern part of the country, Afghanistan's Wakhan Corridor is a peaceful and extremely hard-to-reach land inhabited by ingenious nomads where little has changed in hundreds of years. The scenery is out of a hollywood movie, but you'll have to be prepared for sheep's teeth in your stew. Read the full article here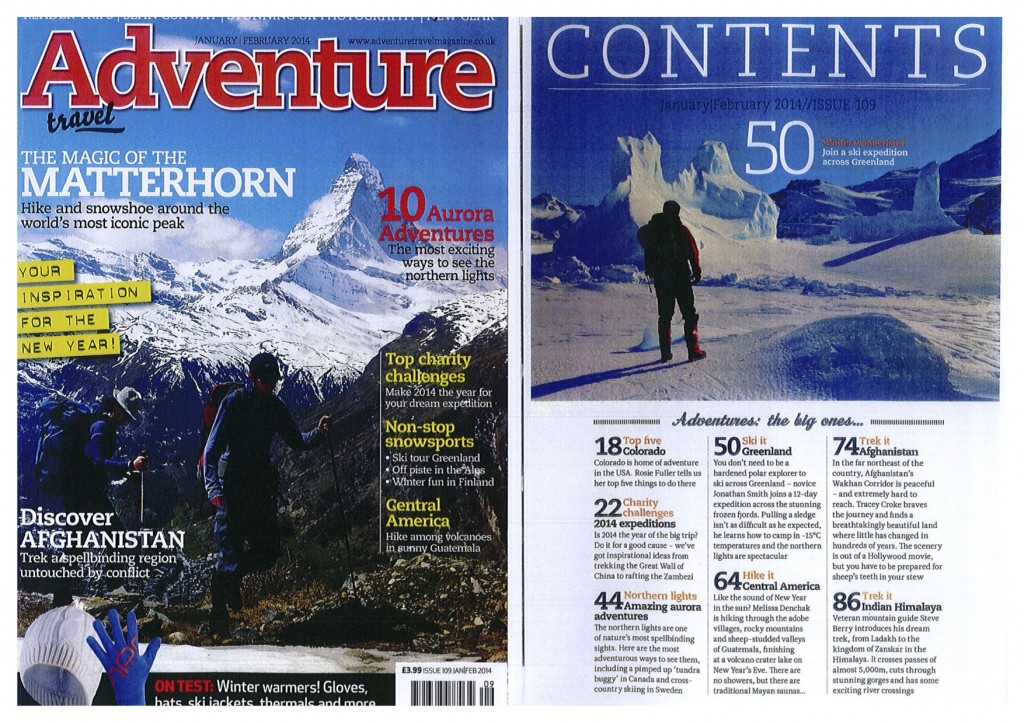 Top tips for settling in Australia  Read the Full Article Here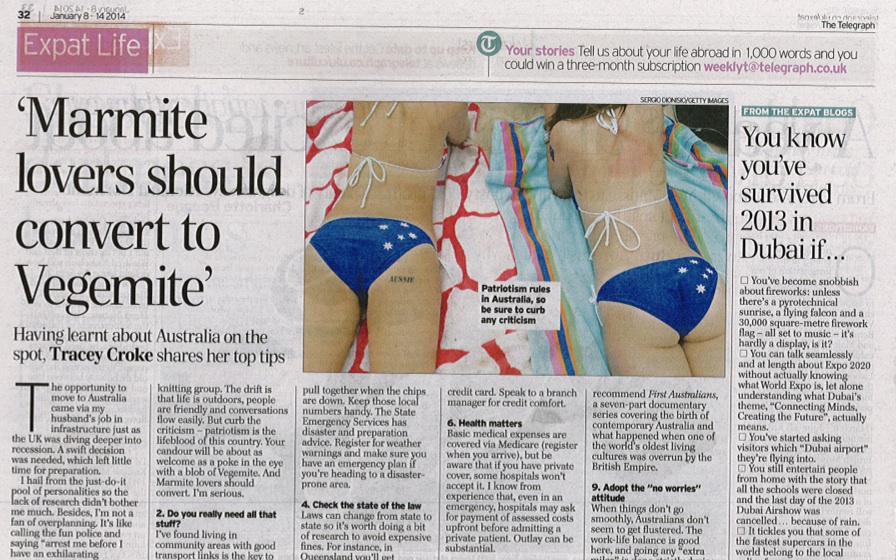 I dusted off my trusty old hard tail mountain bike and chose Australia's longest bike trail for my first attempt at long distance unsupported cycling. The Mawson Trail is an outback-to-city erratic journey over ancient landscapes, which you might have a chance of completing, if you can resist the world-class Shiraz. Read the full article here.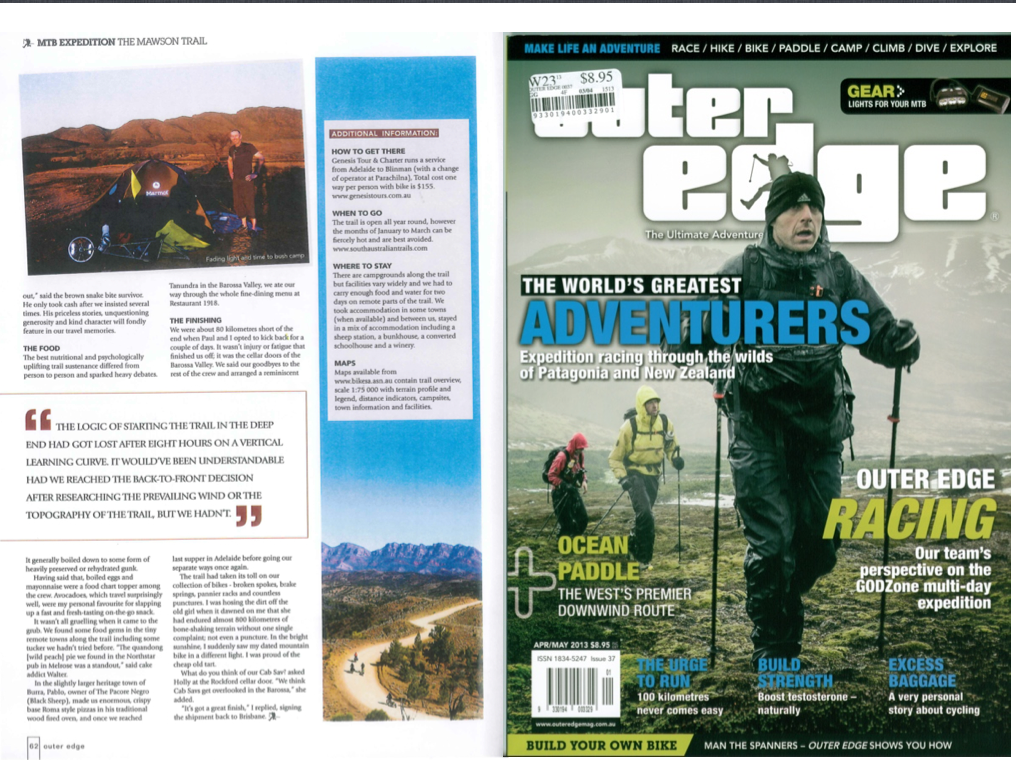 Women's stand-up peeing devices on test: Read the full review here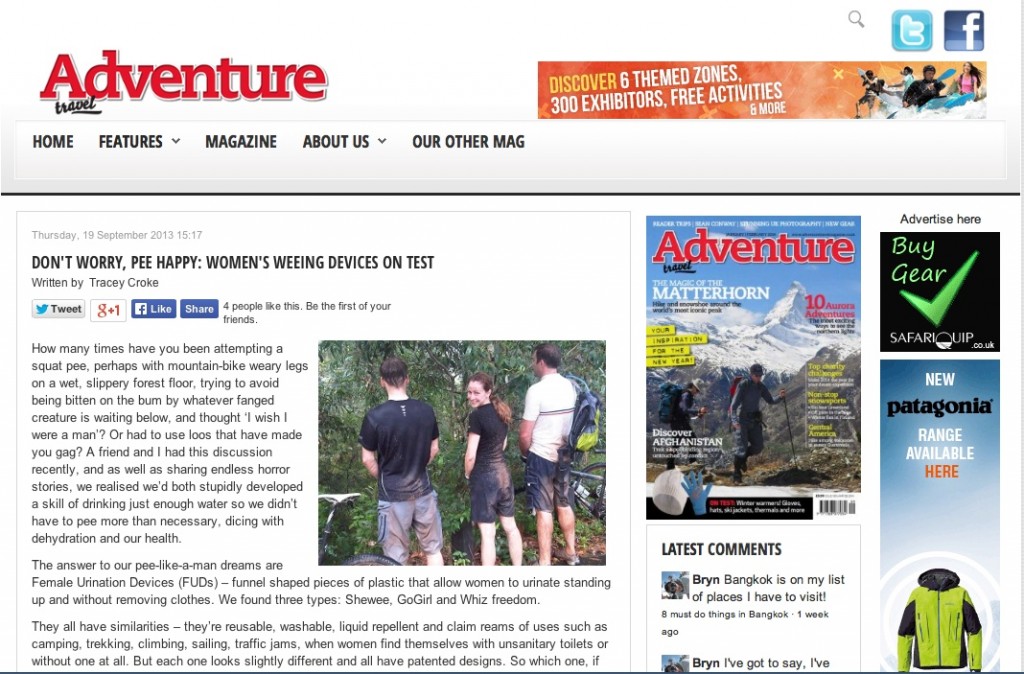 Toby Finlayson admits he was "full of himself" as a 21-year-old when he was fresh out of university bouncing with big ideas of changing the world. At that time Finlayson was unaware that the world he wanted to change was in his own backyard. Read the full article here.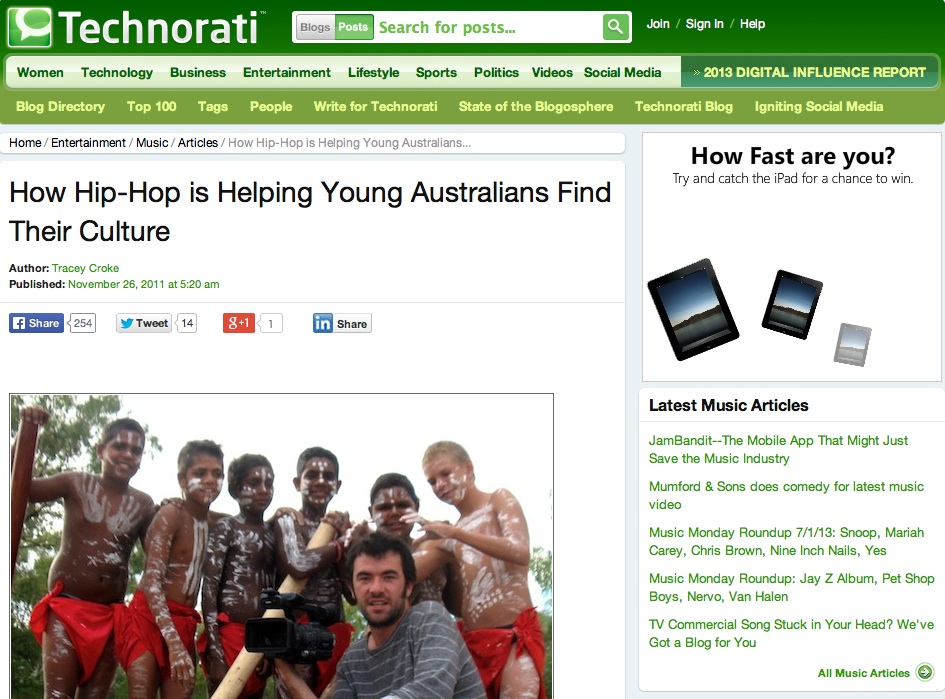 Tracey Croke thought she was ready to live in Australia – but she was not ready to share her home with some uninvited guests. Here's her lighthearted guide to coping with an onslaught of creepie-crawlies. Read the full article here.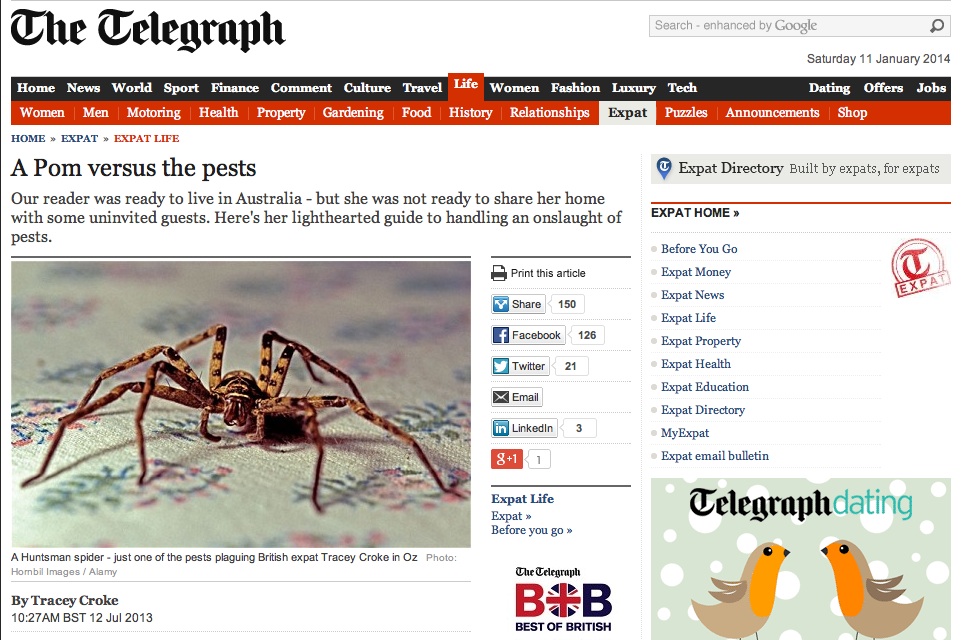 (Destinations Travel Magazine, US)
Chucking in the security of a steady-eddy career for an addictive life of uncertainty with the odd dollop of chaos ….and never turning back.  Read the full article here

Bucking Tough (National Indigenous Times, Australia)
"Grabbing the bull by the horns" is more than an expression for the rodeo cowboys of Mount Isa who risk their neck for pride and reputation. Read the full article here.